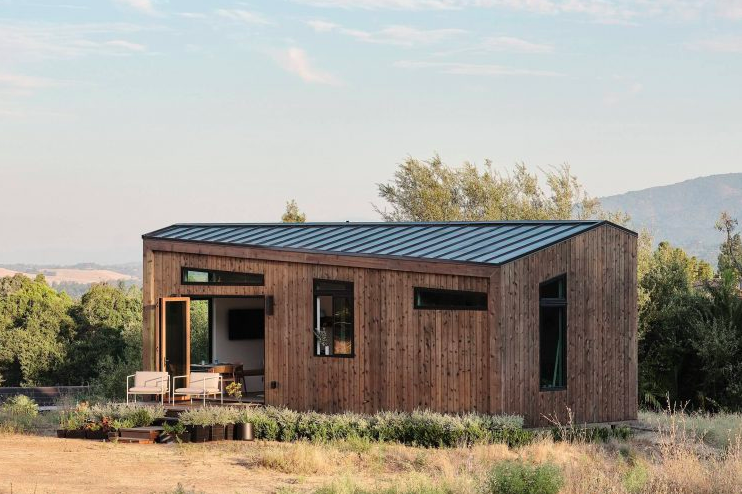 Calling for small homes on scenic private lands available for overnight stays. No need for a bed and breakfast – show us the dirt road there, and we'll take care of the rest.
With the success of Getaway, a privately owned lodging provider of tiny cabins nestled in nature, I can't help but see more opportunities for this type of experience.
Build them not too big but not too small.  And definitely in wide-open spaces.  Think of the scenic settings you can find here and here, but rather than hooking up an RV or pitching a tent, you check in a la Airbnb.  Farms, forests, and mountaintop vistas are what I'm talking about.  Airbnb, can you please add a filter for "wide open spaces"?
Too often, lodging in the mountains and farmlands caters to large groups or couples seeking a romantic getaway – at least where we live.  As a family with kids, we don't require much space, but we do need more than a Tiny House with a single loft bed, and we want more than the essentials offered through Glamping. We are seeking R&R, after all,* and that comes more easily with the true comforts of home.
(*You may laugh out loud at this if you have kids because you know there are rarely more than two minutes of proper R&R at home, let alone on vacation. But we must carry on!)
So why am I thinking of such a refuge?  Because as a downtown condo dweller with not even a private balcony to set foot upon, the desire for private outdoor space became palpable in 2020.  I yearned for a garden to dig into, trees for hanging a hammock...any outdoor space to feel the air and sunlight directly on my face while at home, in my pj's, and preferably with a cup of coffee or tea.  Outside of my personal longings, our highly active kids needed space to run wild that wasn't between the kitchen and the living room.
We satisfied these needs by picnicking in parks where the girls ran freely, played in the dirt, tracked ants, and the like.  We also booked two local overnights to give ourselves some private outdoor space: one beach cottage and one lake house.  They were each their own version of heaven.  Each stay confirmed a need for effortless city getaways even more.  The kind where you walk out to nothing but nature outside of our front or back door (or both!).  No neighbors.  Just us.  Animals definitely welcome.
For some fellow city dwellers, renting or buying recreational vehicles and camper vans became the solution to being in nature more.  For others, moving homes temporarily or permanently was the answer. The former isn't an option for us, and the latter, we're eagerly working on.
So until then, and for all you current and future condo/apartment/city dwellers, let's briefly explore what these "small homes" could be.  Between a rise in Accessory Dwelling Units (ADU) and Tiny homes evolving to be less tiny, the opportunities to create contemporary getaways for smaller groups in naturally scenic and rejuvenating settings are expanding.
Of course, there are considerations for private land owners regarding zoning, financing, and operating such destinations. Still, if the desire to share land and create unique experiences is there,  then the market is ripe for picking.  And we're ready to book a stay.  
---
These first two examples feel like natural expansions of what Getaway has started, both in style and space.
Cabin One - Cabin Suite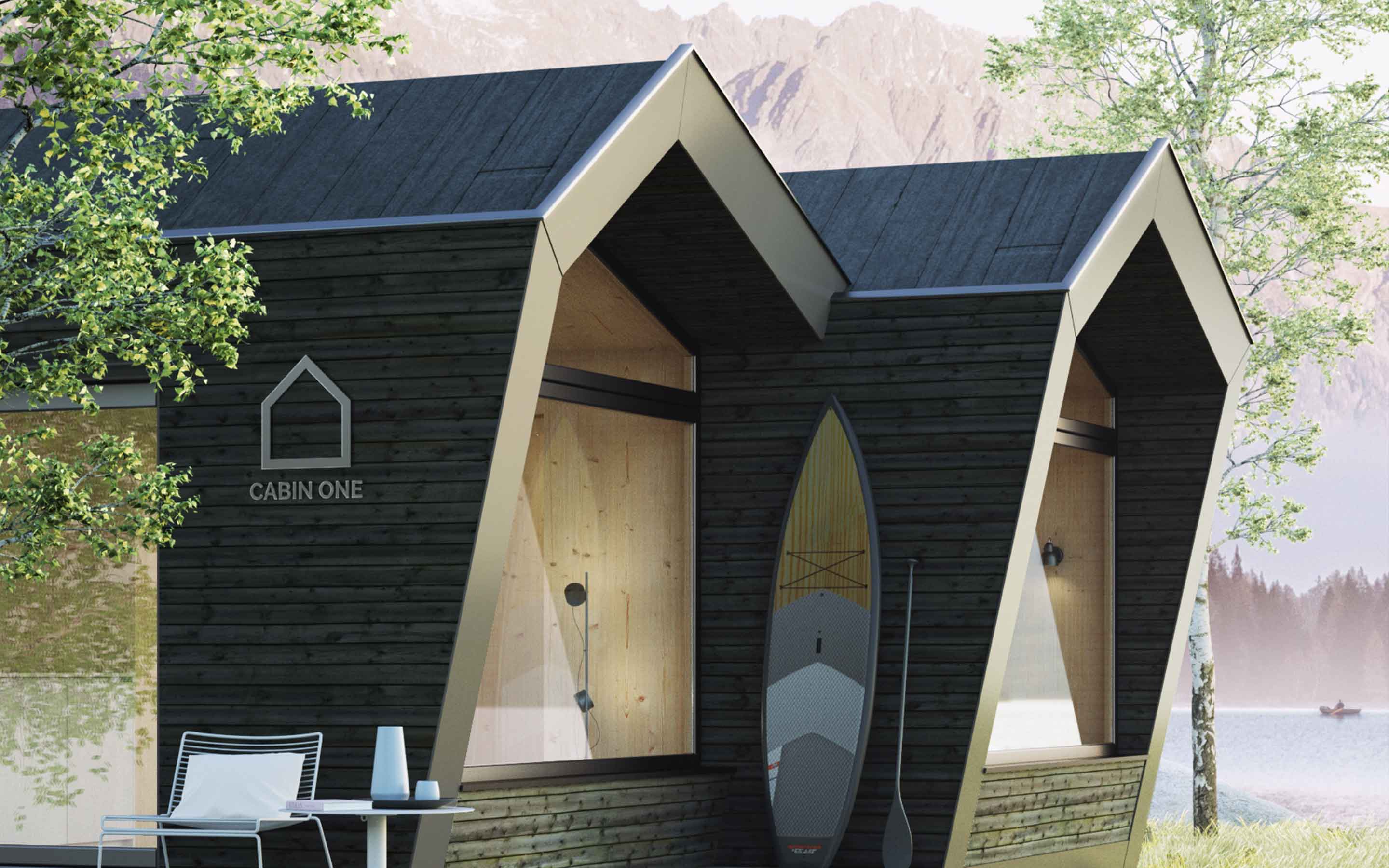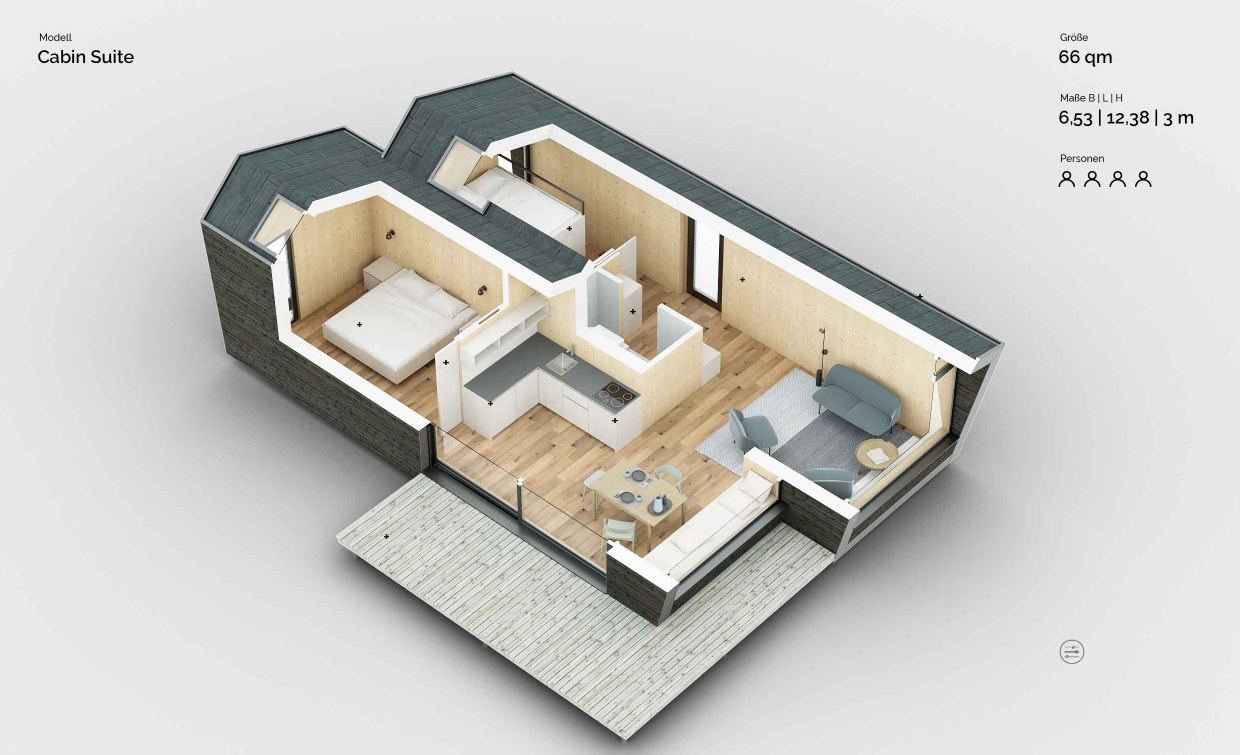 ---
Abodu - Abodu Two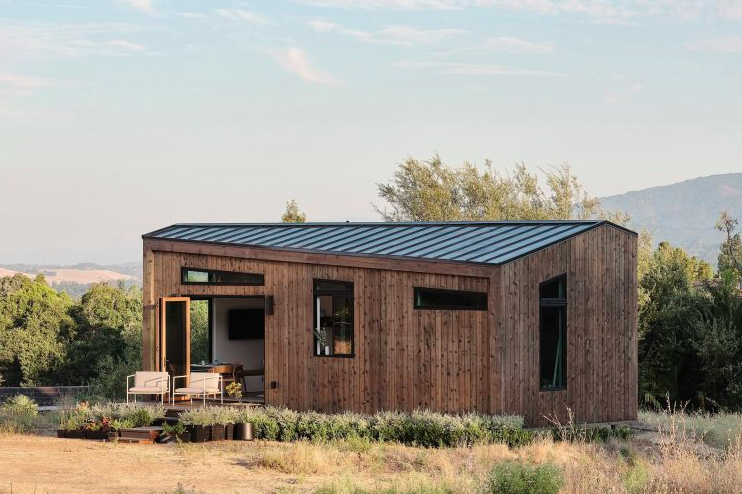 ---
Several traditional-leaning styles could easily be at home in different landscapes.
Macrohouse - Alamance Bunkhouse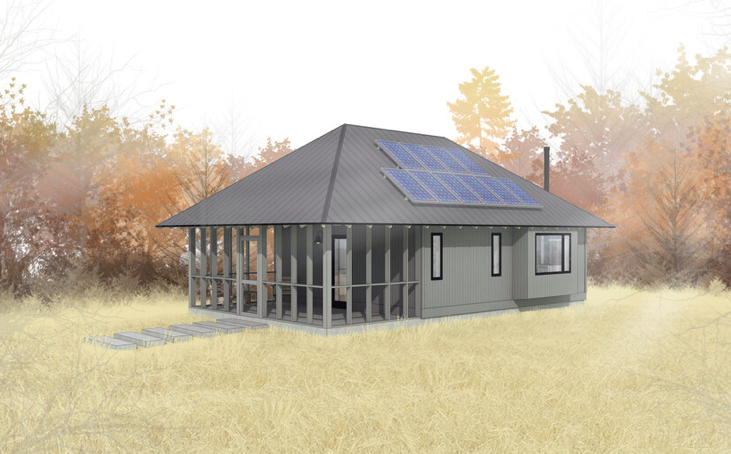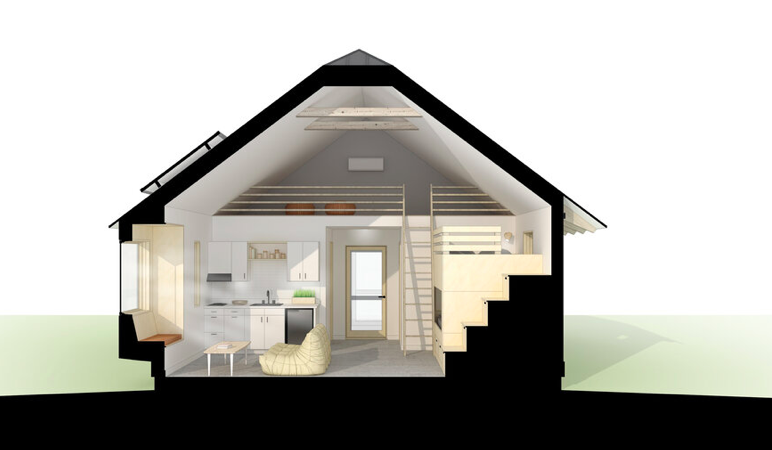 ---
Boyd Architects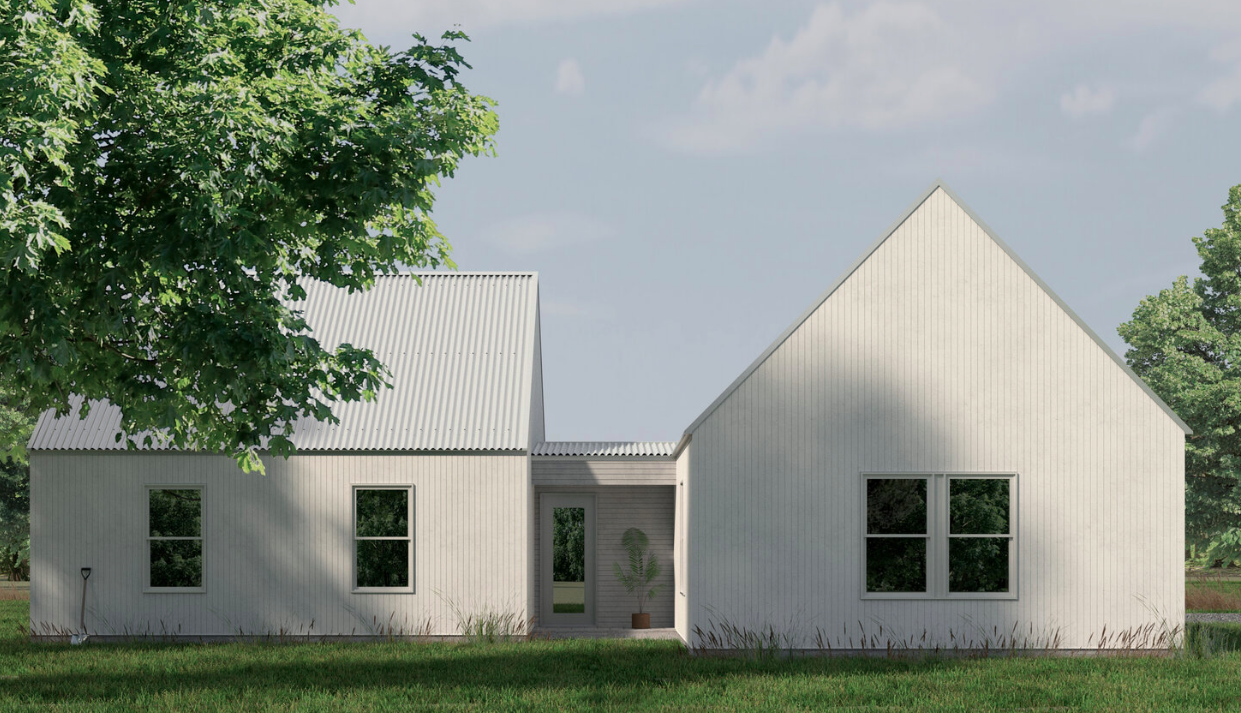 You certainly don't need much of a footprint to build on, but the magic really happens with what's outside of that footprint. If you build it, please let me know.