Aussies love coffee and are, for the most part, intent on overcoming the problems of single-use takeaway cups.
First came Australian brand Keep Cup (not first first but wide market-reach first), and now comes Good Edi, edible cups made using Bran Blend (rye, wheat, oat), sugar, coconut oil & salt suitable for filling with coffee, tea, smoothie, and dessert.
More bland than scrumptious, what they lack in sweetness is made up in novelty and positive impact. I've noticed coffee shops enthusiastically promote the arrival of their Good Edi cups and celebrate the environmental benefits of it either going into your stomach or the compost bin; it's a win-win.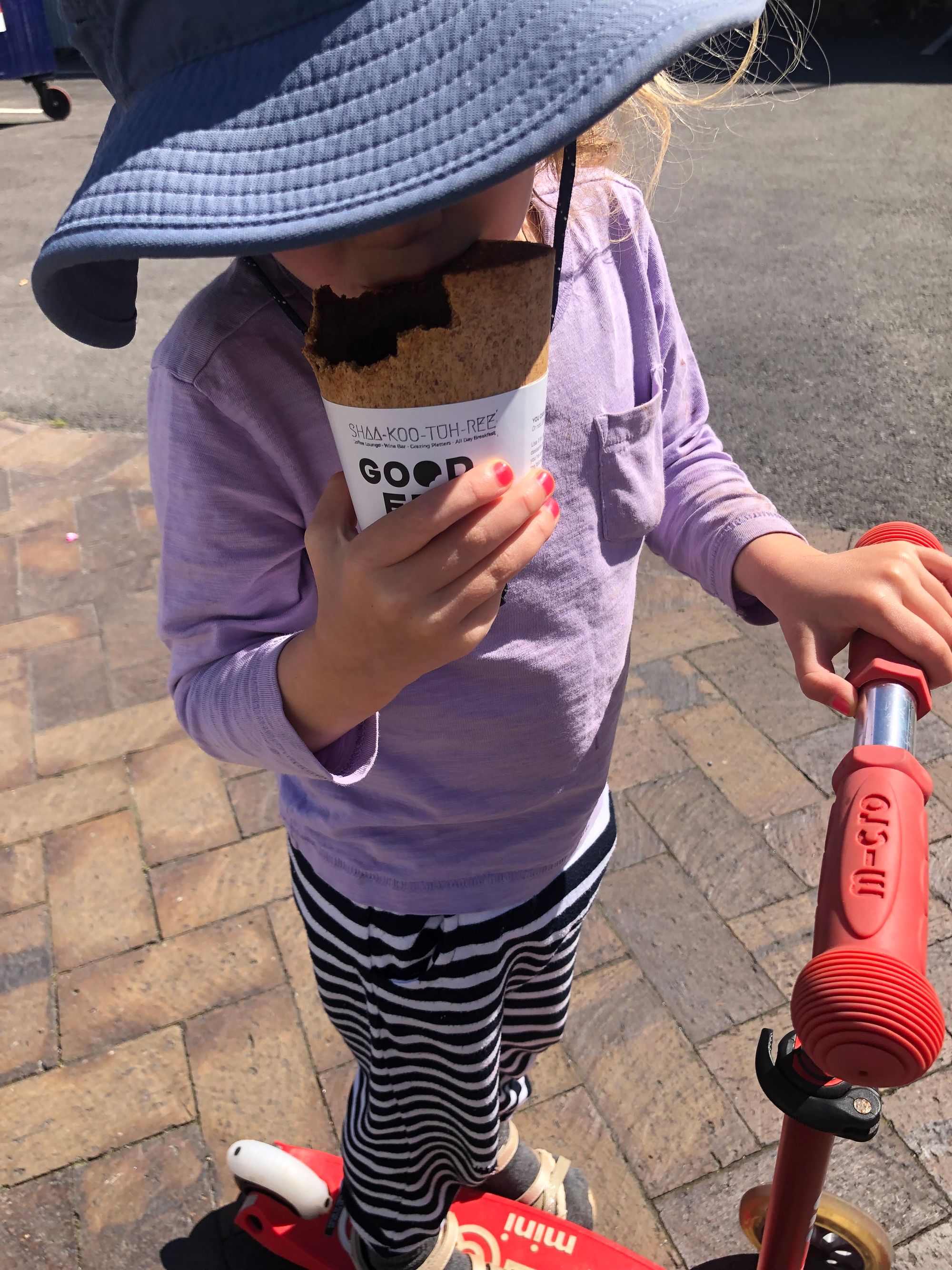 Our three-year-old daughter nearly ate the whole cup after I finished drinking my coffee, which was surprising since it was not sweet.
Cup or cone? Both!
I see a big potential for Good Edi and similar brands with ice cream shops. Not only because the chocolate rim situation pictured below is incredibly enticing, but because the Bran Blend could offer an alternative for those with flour sensitivities. And again, less waste in more places all around.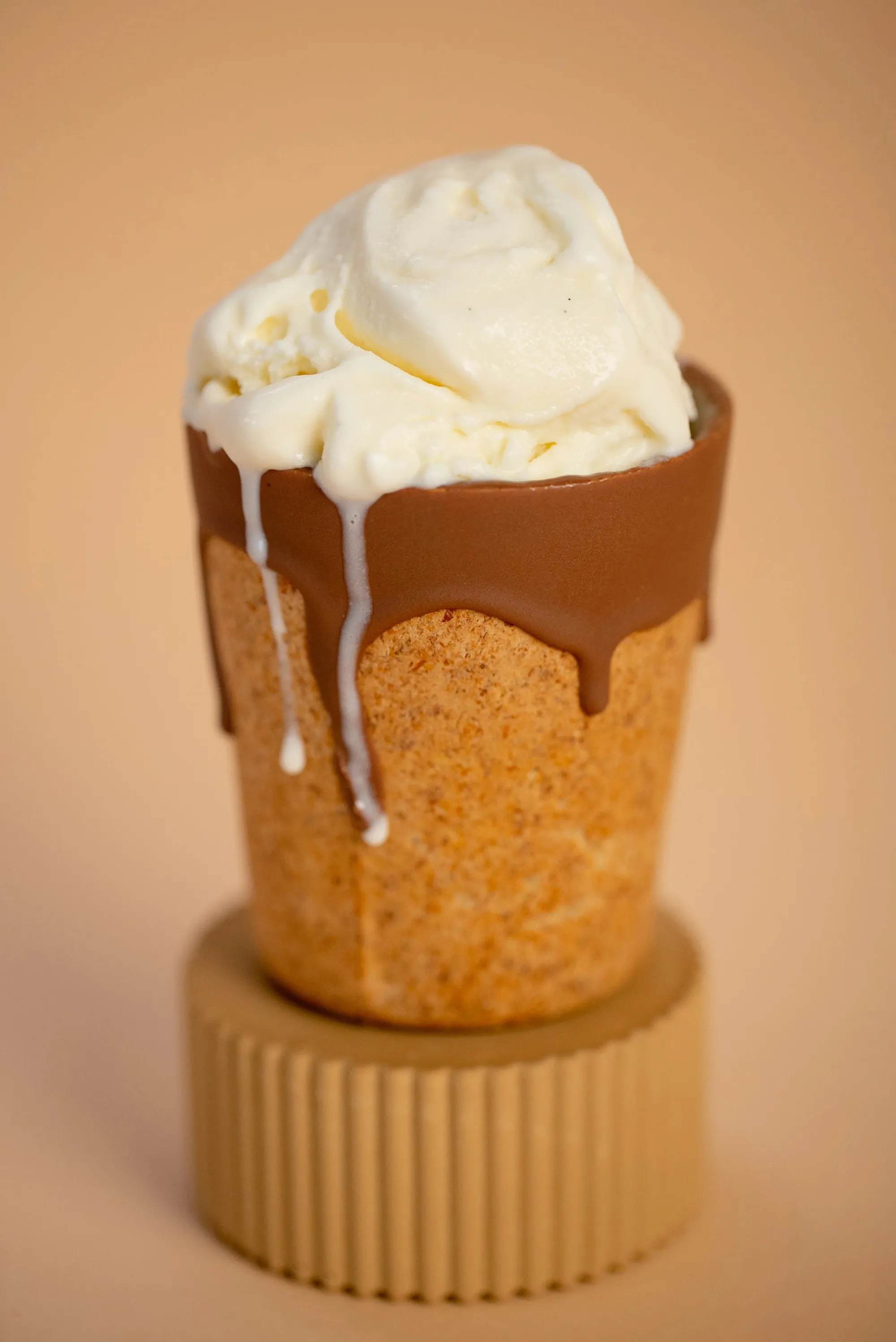 Innovation...isn't it delicious?