I've been chasing light and relishing it all of my life. We all have in some way; light from the cosmos, the sun, and the moon, is our everything.
Since nature is a blueprint for our inspirations, I thought I'd share a few design finds that take cues from our bright star, our lantern in the sky, and natural materials in between.
I recommend watching each video for maximum effect.
Sunne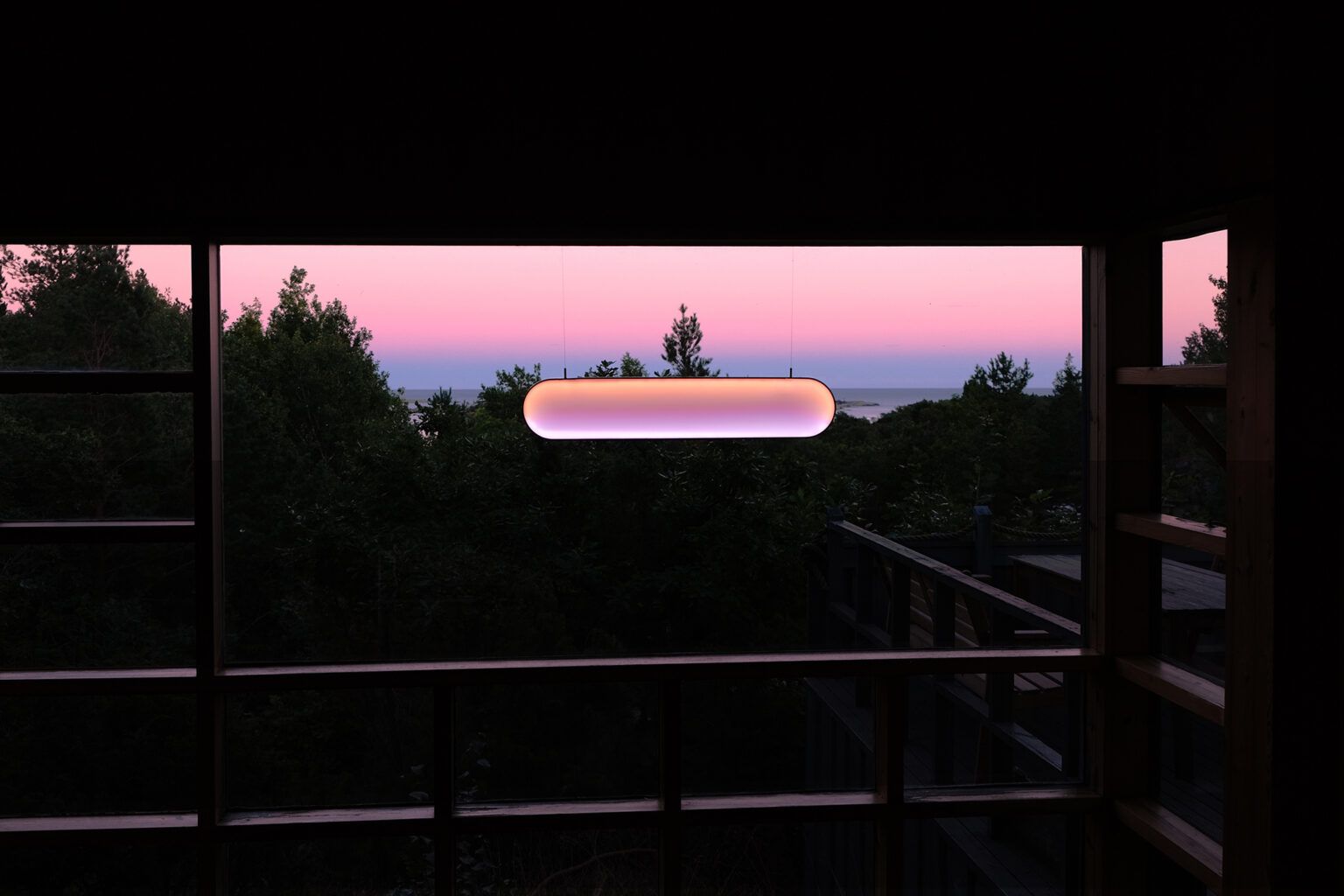 A modern suncatcher, Sunne aimes to bring the sun indoors through self-powered solar light. And as art for your window.
As the evening gets darker, Sunne's light will start to glow. The lamp has three settings that imitate all the natural moments of the sun; Sunne Rise, Sunne Set and Sunne Light.
Currently a Kickstarter project, Sunne is the first in a series of solar products to come, and I'm eager to see more from this union of art and technology, especially if we can enjoy them in our everyday spaces.
El Wun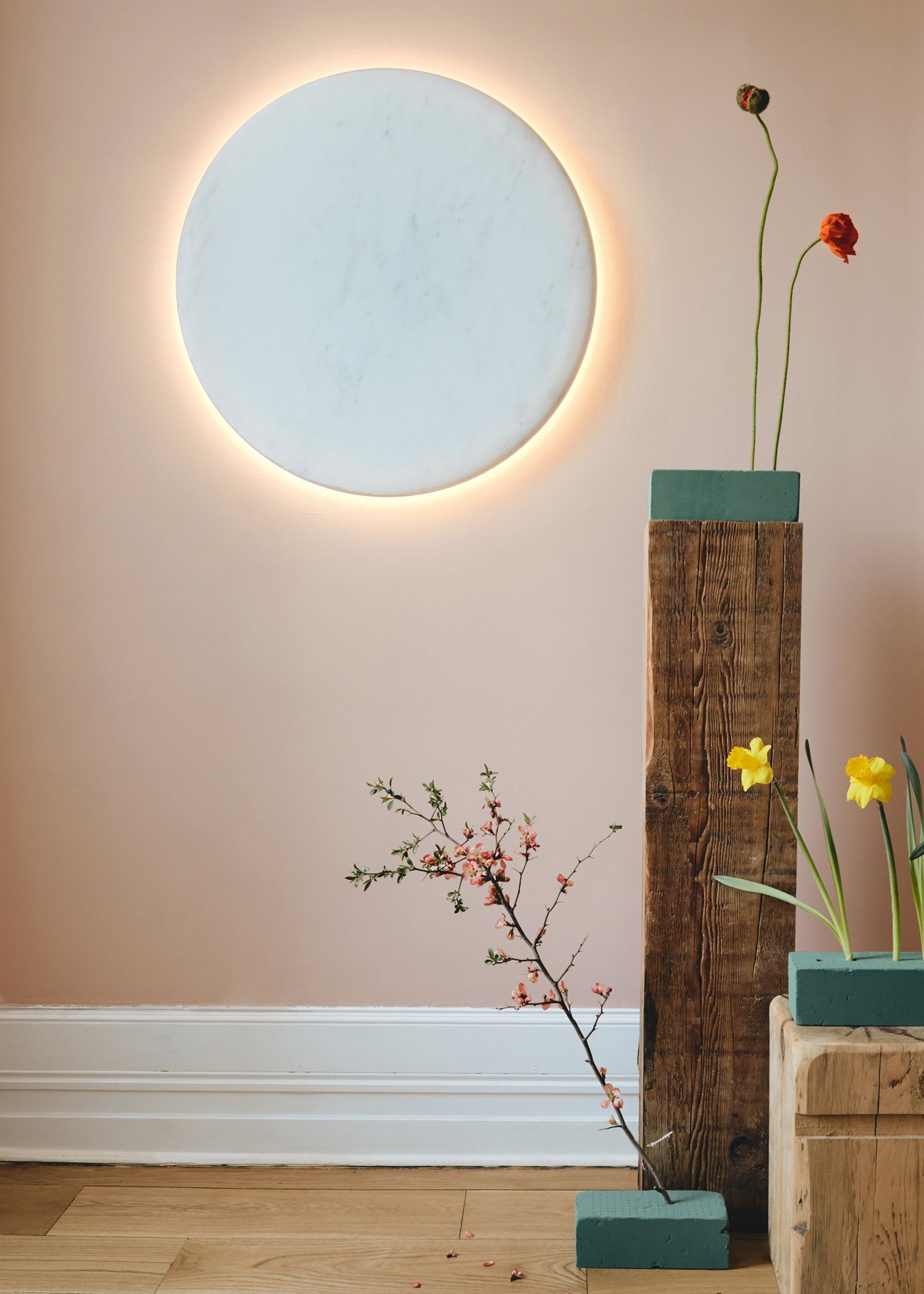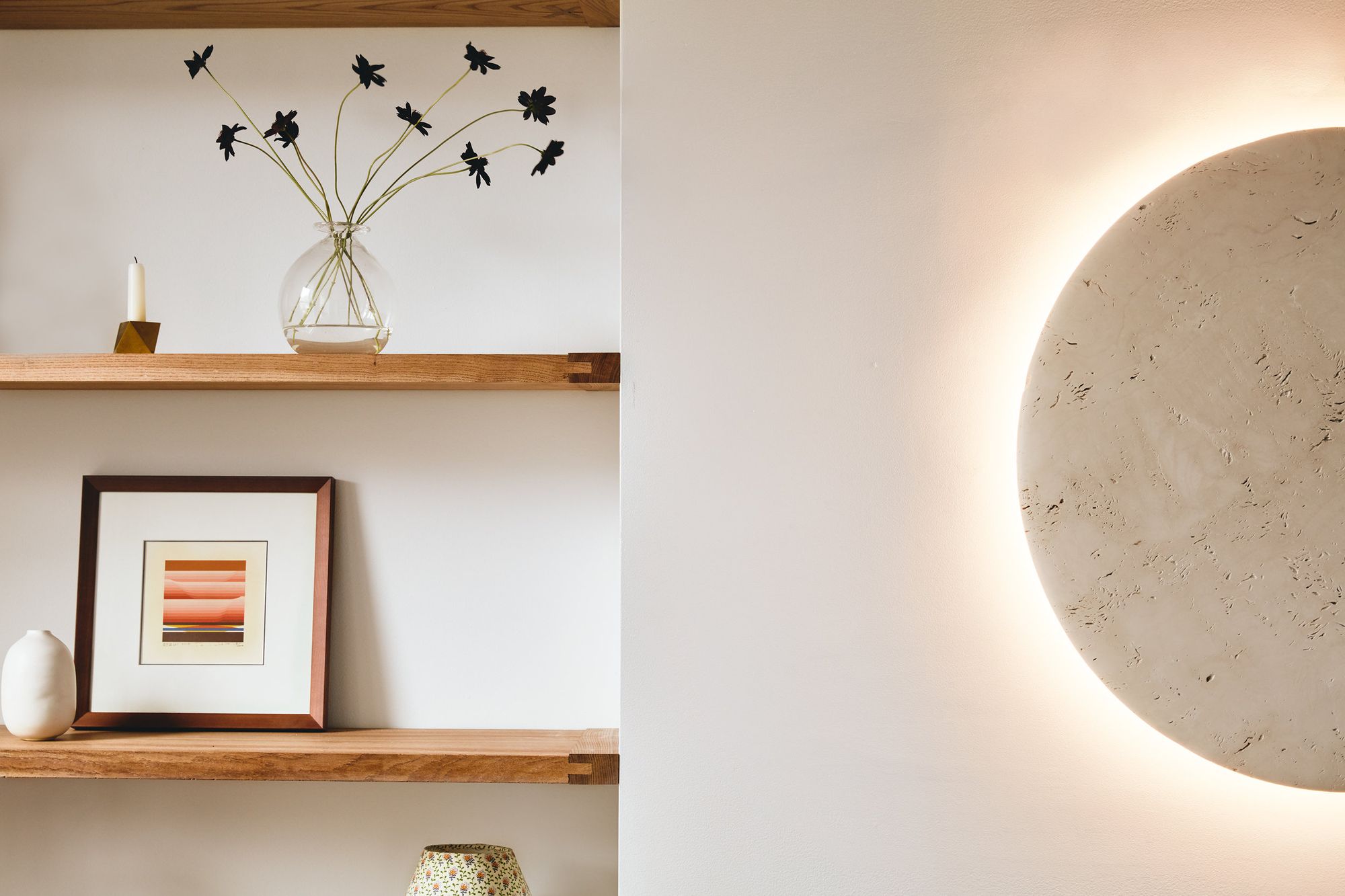 An eclipse that comes to you, never mind your location on earth, the time of day, or cosmic season. A 30-inch stone disc backlit with LEDs, El Wun stuns in its simplicity and familiarity. Creating an enchanting user experience through functional sculpture, the travertine or white marble stone doubles as a giant knob for dimming the lights and activating different lighting modes. If you're looking for wall decor for a space where tranquility and inspiration are at the forefront, this is it.
Teno Lava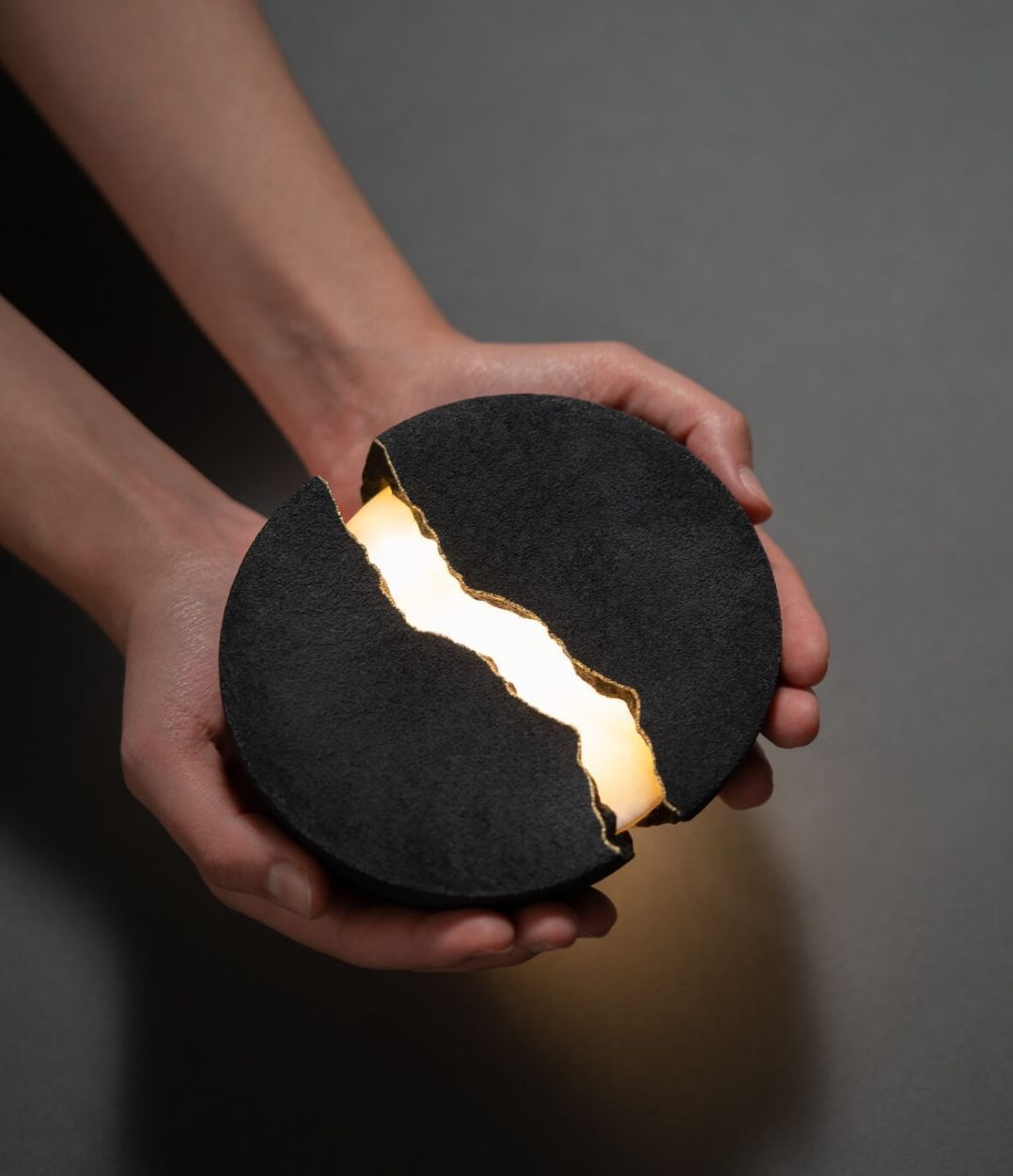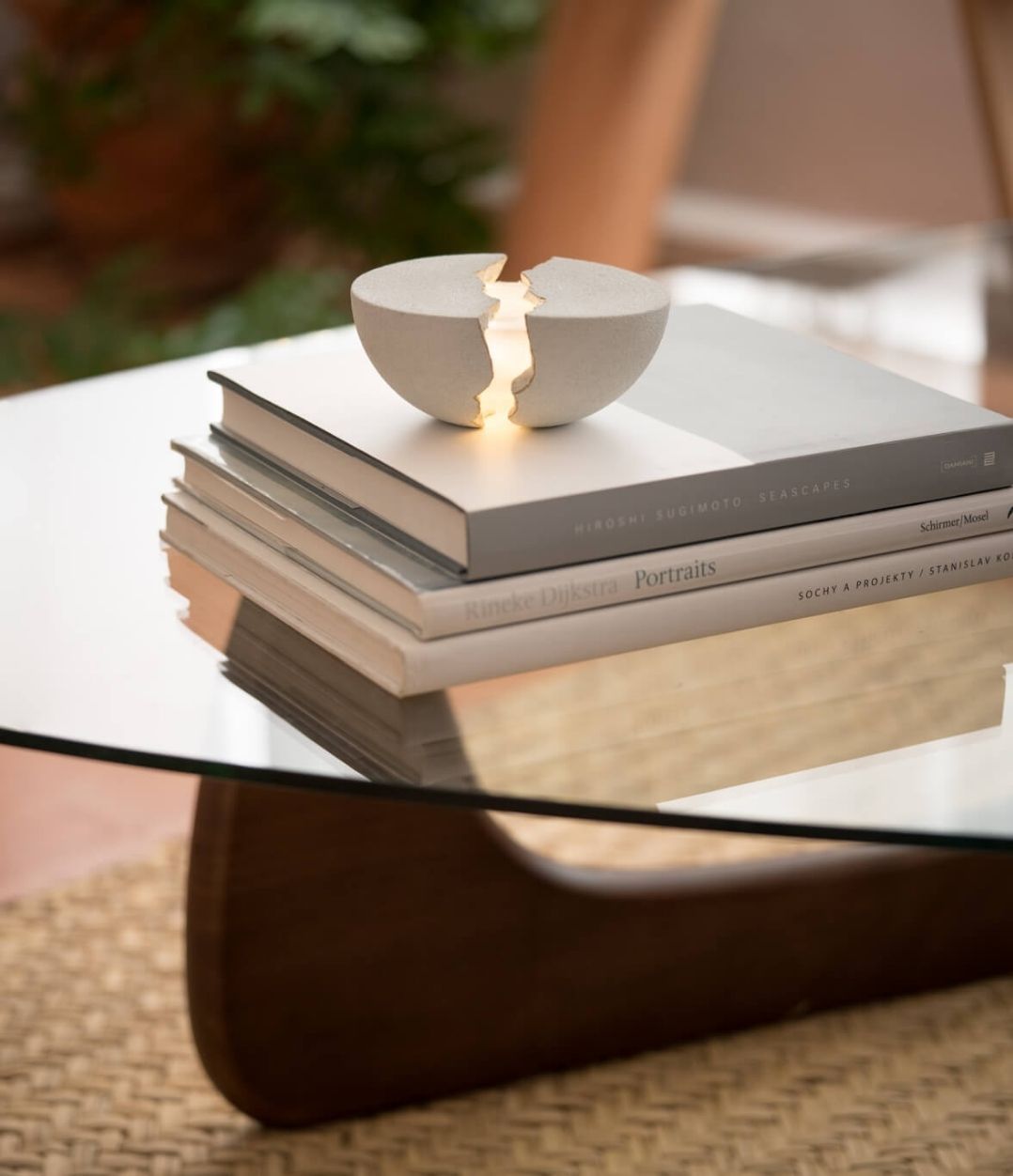 Teno was love at first sight. All of the above were, really, but when I watched the video, I lost it. I got chills and a huge smile silently applauding the creative direction for introducing "sound in a new light." It is so good. But I'm the target audience.
The semi-spherical design in cast resin and sand takes inspiration from volcanic and arctic surfaces. It also features what appears to be a Kintsugi-inspired seam; very appropriate. Crack it open to expose the light and bring it to life with intuitive finger gestures to enjoy your favorite sounds or talk to mom via Bluetooth speaker. Talk about creating delight through the senses.
Keep the light coming, my friends.