Watch something happen slowly, especially off-screen. Let physics take over and surrender to something engagingly simple. This is the intention for the things below.  
In January 2020, we visited my husband's parents in Anchorage, Alaska.  It was time to recharge, not be on a computer or phone, and just be.  While there, we went to the Anchorage Museum, and inside the Discovery Zone for kids, I found myself mesmerized by a tall and transparent column full of mineral oil.  With a minimal physical effort to pump air into the column, I got a minute or so of wonder with slow upward-moving bubbles ... bloop... bloop...bloop.  It was completely meditative.  I knew at that moment that I needed to pay attention to things like this more often – and introduce more ways to experience them in my everyday world.  I got started with a few classics ...
Snow Globe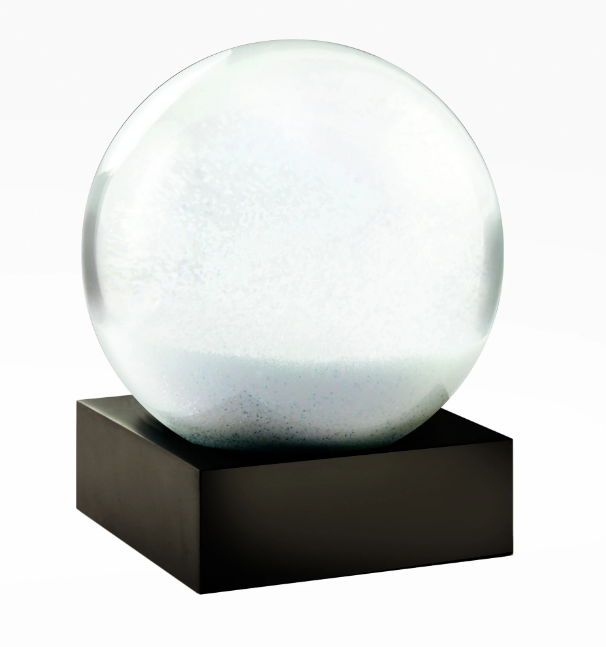 This simple snow globe was purchased at the Anchorage Museum's store. It's impossible for me not to shop in a museum store; they are often the best curated retail experiences, in my opinion.
I haven't been excited about a snow globe in decades, but this one, with just the snow and glitter, won me over since the focus was on the essence and feeling rather than a miniature scene inside.  But if miniature scenes are more your thing, they're available in various themes. Check the store locator to see if there's a local store carrying CoolSnowGlobes near you.
A DIY take:
Love this Mind Jar idea via Cosmic Kids Yoga (our family is big fans of their yoga content).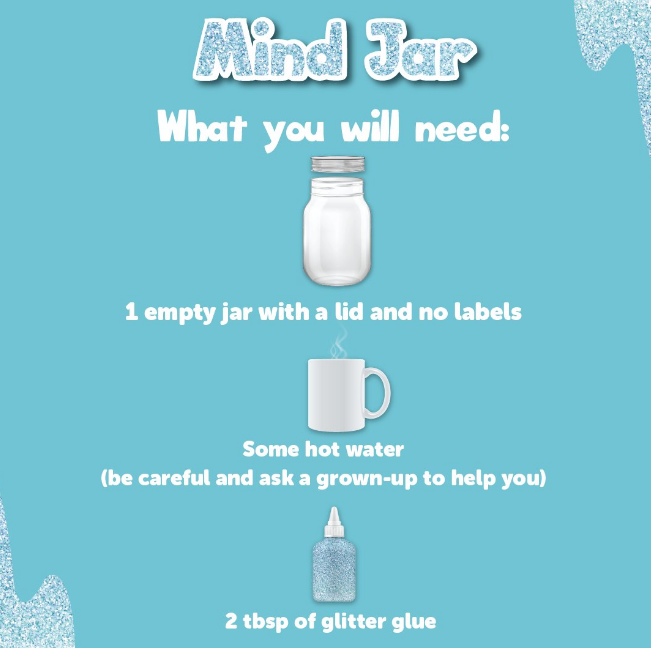 Spinning Tops

Not entirely slow, but playing with a spinning top can slow you down in the simplest of ways. We love keeping one on or near the dining table to spin on a whim. Great for keeping on a desktop, too, for that time between tasks.
Gift-ready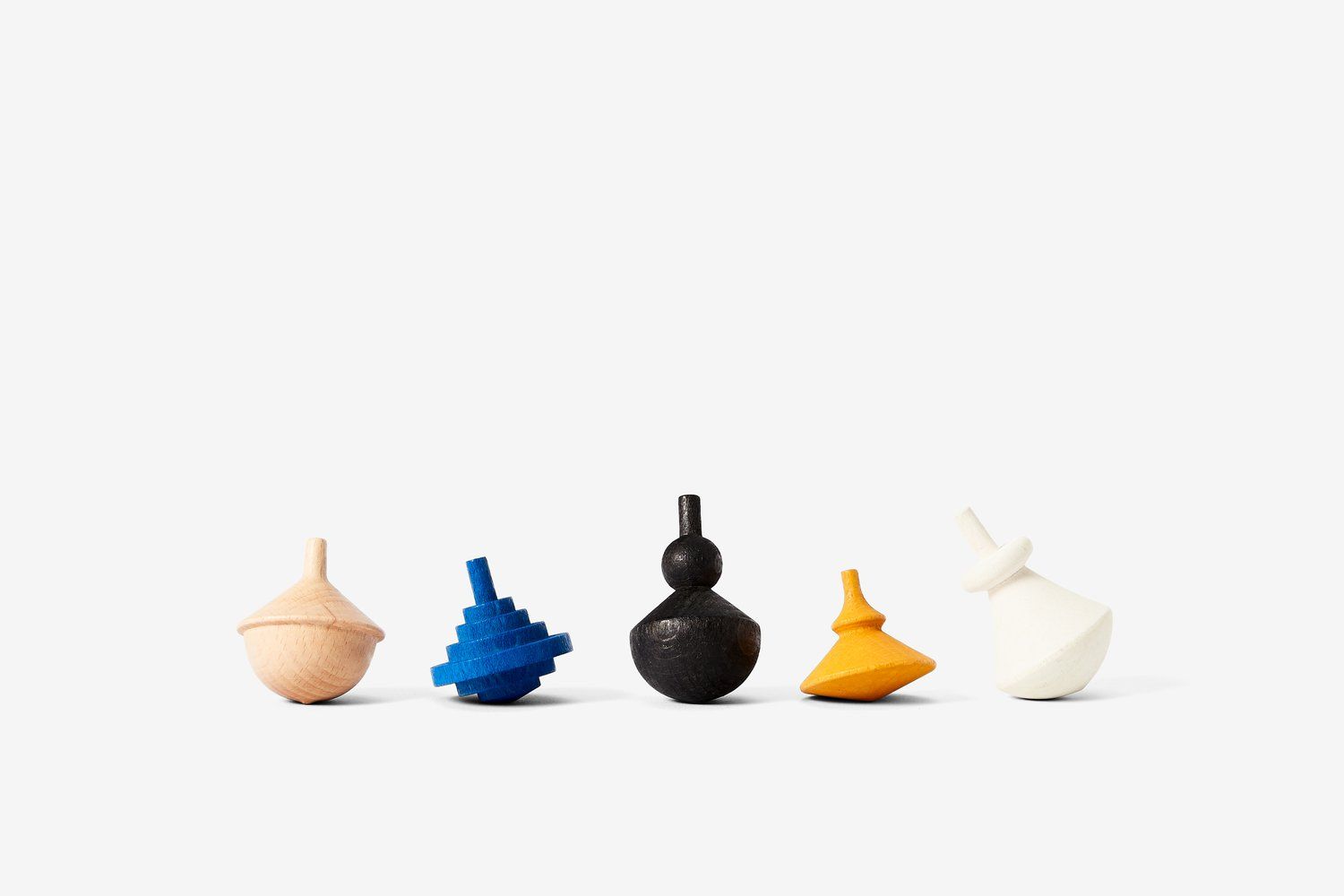 This set by Areaware can be found in many local gift and museum stores near you. Here are just three #ShopSmall storefronts (with online stores) to get ya started:
Slate in Vermont
Woonwinkel in Oregon
Woods Grove in NY

Design your own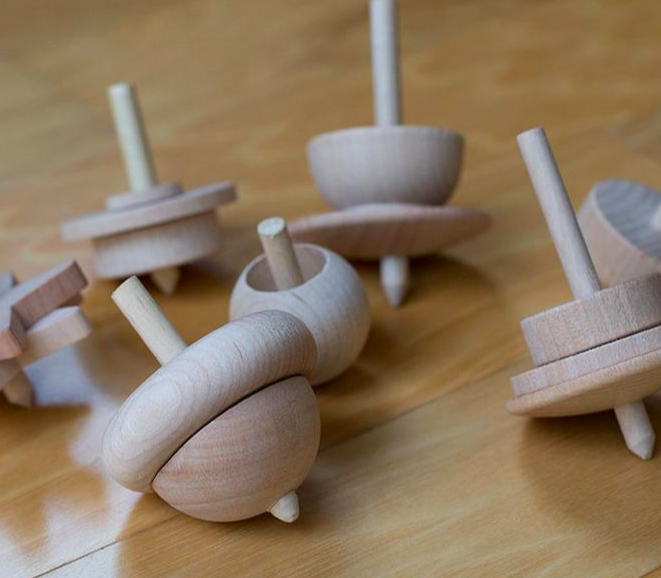 Take your pick of sizes, shapes, and colors via Etsy.  This set of tiny unfinished tops is perfect for everyone in the family to customize their own.
Make it FUNctional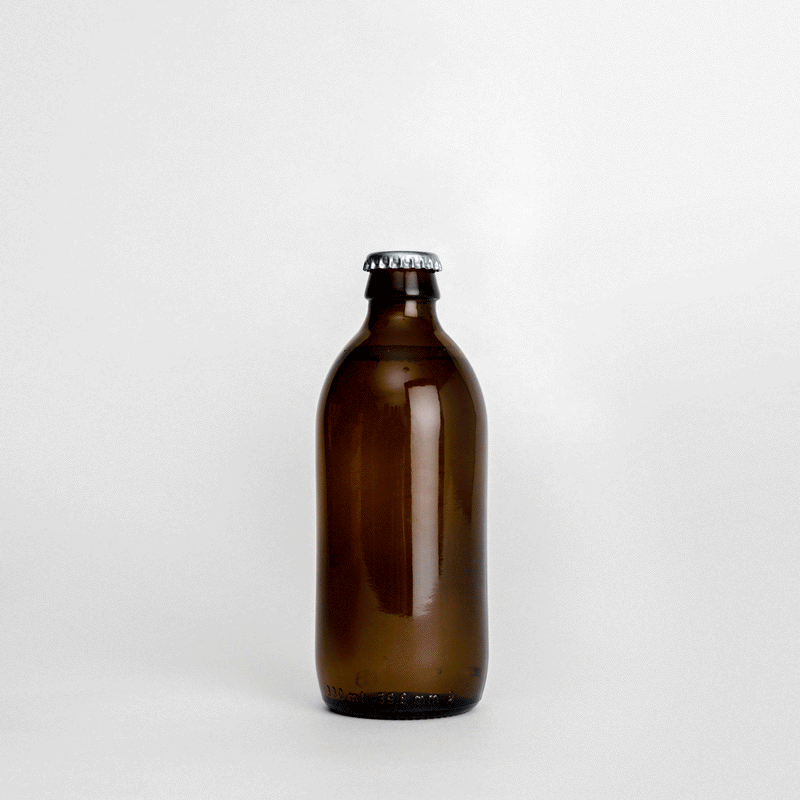 We sold a lot of bottle openers at Port of Raleigh, especially during the holiday gifting season. So when I received an email from almost object I immediately fell for this Spinning Bottle Opener. Pairing function with fun is always a great idea. Available at almost object.
If you're keen to explore a deeper meaning of a spinning top, I came across this written piece and found it an interesting read ...
Six Lessons of a Spinning Top
Are All of Psychology's Important Lessons for Fulfilling Life Embodied in a Child's Toy?


Labyrinths

Tilt...swirl...focus...
I bought two similar to these from another museum shop (see, I told ya) and just like a spinning top, my family really enjoys having them around to pick up and play any time. So much so that I may just upgrade us to one of these:
Pocket-Sized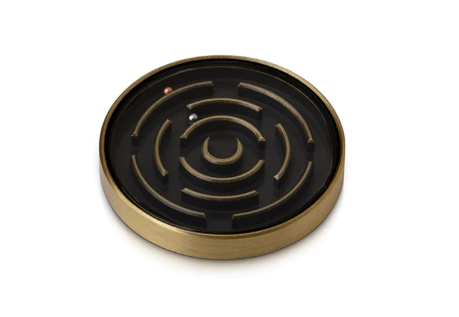 A major stunner even if it is no bigger than a silver dollar. Two spheres (one copper, one steel) come trapped in a maze machined from aged brass. Purchase here along with .... would ya know it, more spinning tops!
Tabletop + decor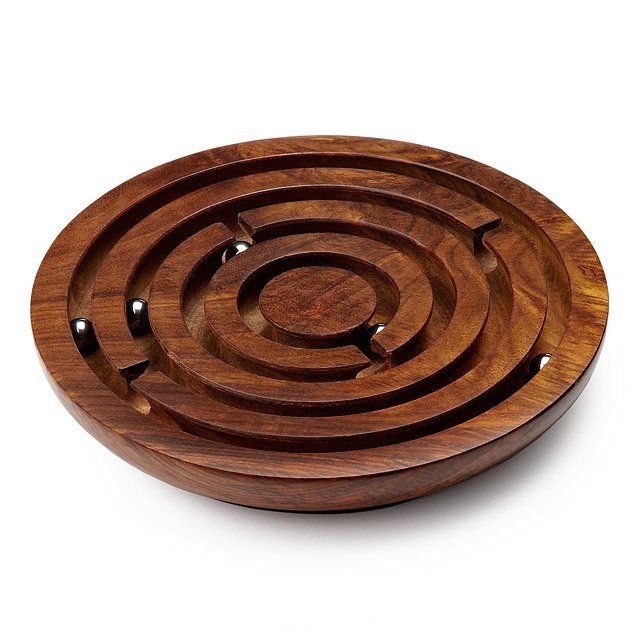 This wood labryinth game is a stand alone piece of art. Enjoy at home on a coffee table or at your work desk for a mental break.
Game room ready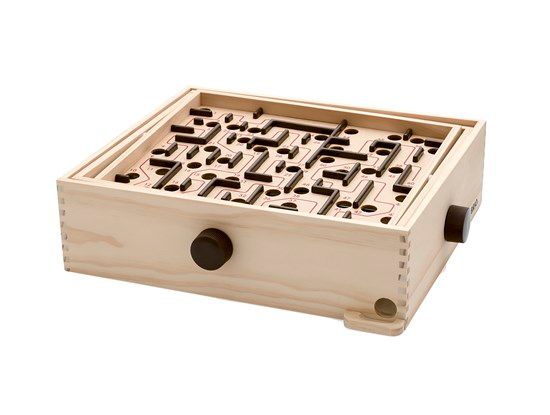 Turn any space into a game room with this classic design from Brio.  I love that even if stored on an open shelf, the simplicity of the wooden box helps it look more decoratively intentional than not. Take turns and and keep tally for a family game night!
Lava Lamp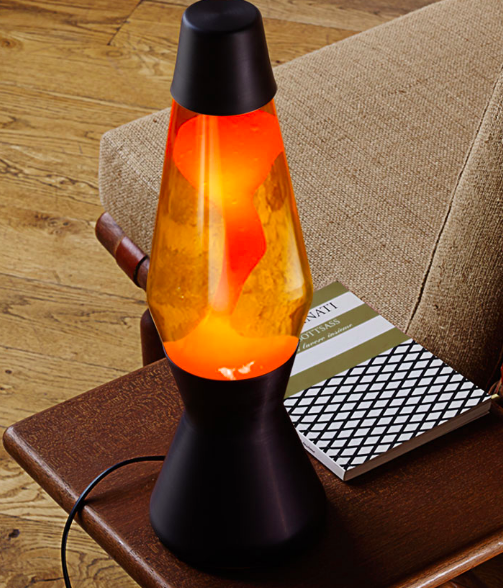 Perhaps the most "intrusive" item on my list (since it's a larger and more permanent piece of decor) but very much welcome for its slow moving lava and ambient glow.
I searched for other options that are readily available in the USA but I still only want this British original by Mathmos. The proportions of their classic Astro Lamp are far more pleasing to the eye than other makers' and when there's an original player like it, it's hard for me to go for anything but.
Want more art for your lava lamp buck? Check out this clever re-imagined option.


Hour Glass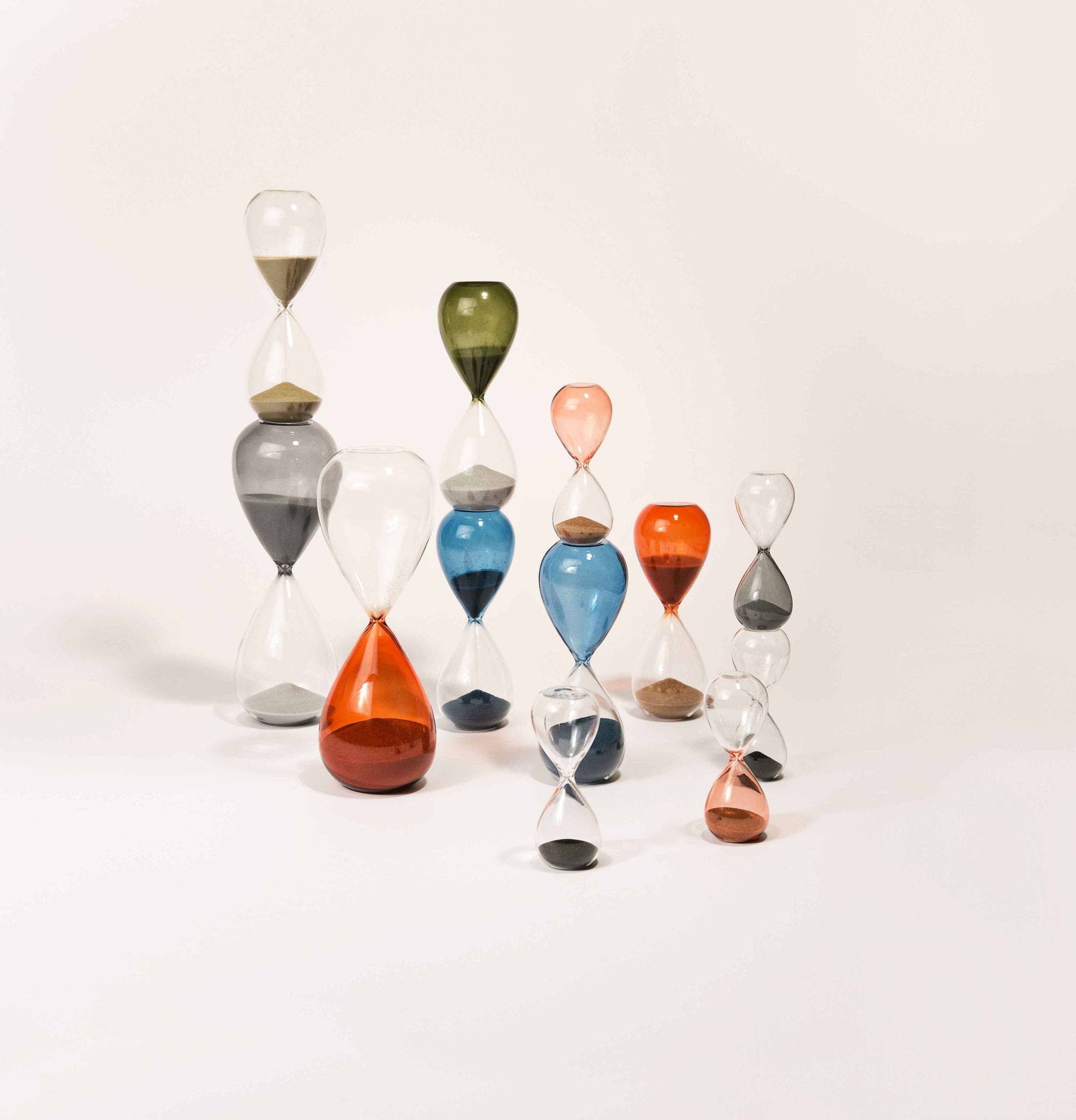 Flip over and watch the grains of sand funnel down bit...by...bit.
"A moment of zen" is what we often said about these Time glasses by HAY at Port of Raleigh. Popular uses were for workspace re-charges (looking away from a screen for 3 minutes with the Small), screen time indicators for children (the Large 30 minute size), and simply as decor to appreciate and admire; especially if placed where they can catch sunlight.
HAY often introduces and retires colors in each size so keep a look out if you're interested in building a collection, or waiting for just the right hue to bring into your life.
Etch A Sketch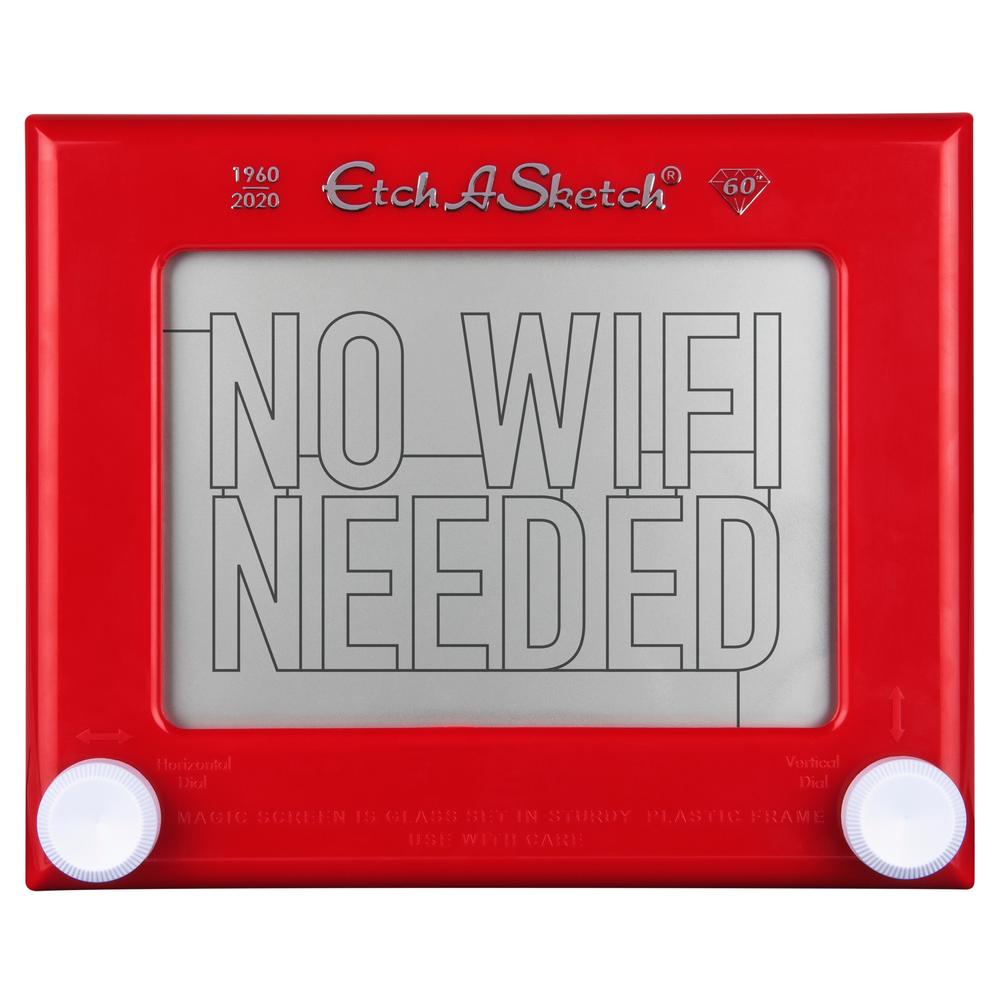 The design may be rooted in electrostatic but the Etch A Sketch isn't concerned with our modern needs for electricity.
From their website:
"A Sketch is the perfect screen alternative for all ages – no charging, no   batteries, no Wi-Fi needed. Have hours of fun shakin' and erasin'"
They're so right. It's a fun analog challenge that transports well and requires no maintenance. We keep ours in the living room for the whole family to play with and will sometimes pack in it the car for long rides. Our eldest daughter loves drawing buildings on it, the youngest (almost two) practices her fine motor skills and ooo's when she makes a line, and us adults fiddle around with no real hope of becoming masters at it. But luckily, that's not the point of it.
Whether in active play or in passive observation, taking time to engage with these designs may actually give us back more time than we realize.