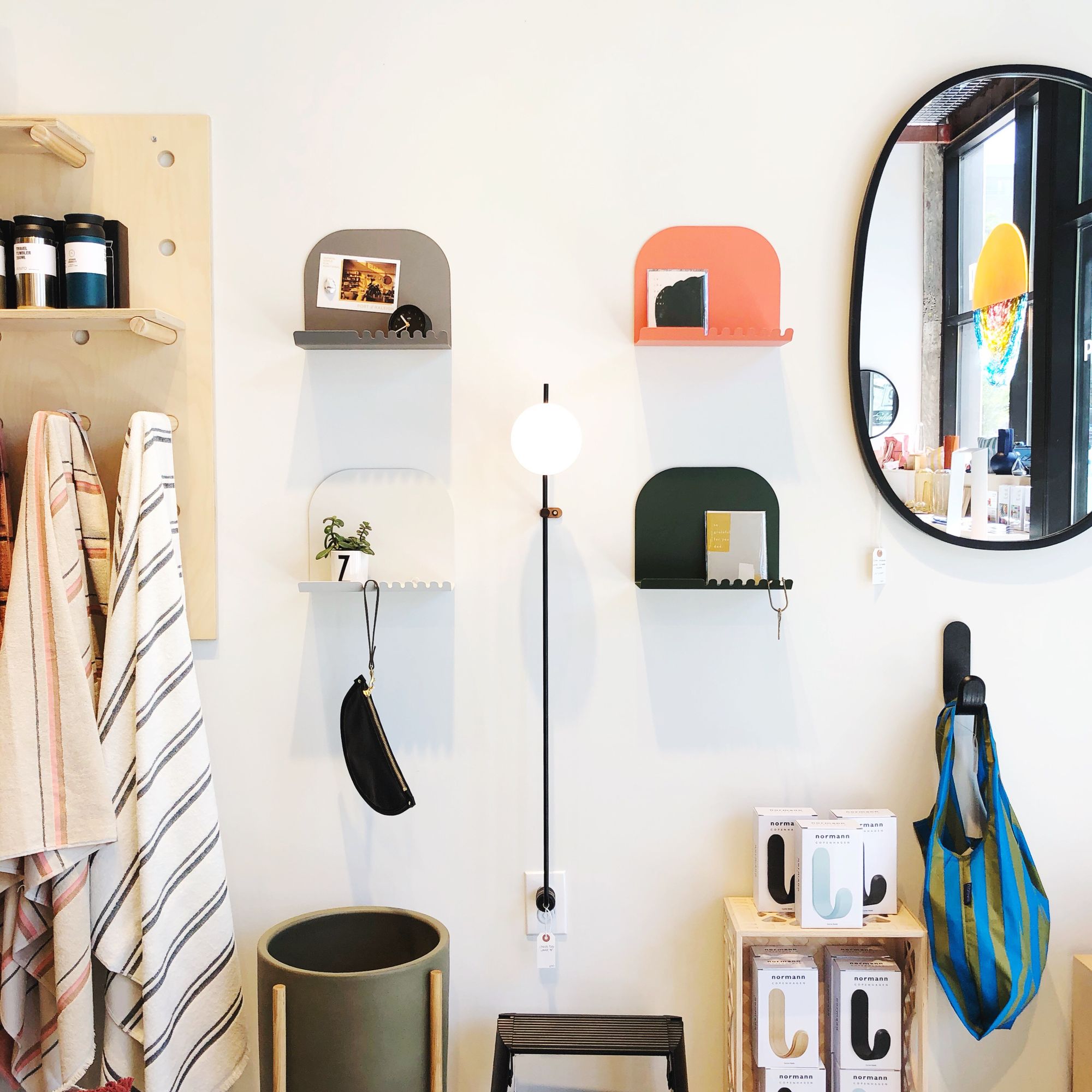 The phenomenon that is Chip and Joanna Gaines, and their Magnolia empire, passed me by.  I wasn't their target audience.  However, when I did finally watch an episode of Fixer Upper years into their world domination, I related so much to Joanna as the show progressed towards its big reveal.  I watched as Joanna created solo space and time to focus on the home's final touches and indulge in decor details.  It was her personal playtime.  But also work.  That's the magic.
 I had my own version of this whenever it was time to re-merchandise the floor at Port of Raleigh.  We'd move things around on a weekly basis, but they were small incremental changes as things sold through and new products arrived.  The magic happened when the seasons changed or a new month called for a holiday feature for Valentine's Day or Mother's Day.  I loved ideating the "theme" based on what products we had or would be ordering.  The colors, the textures, and the visual dance of objects paired side by side.  I loved stepping back, looking, staring, nearly squinting my eyes to see where things would go.  I loved making the first move, the first shuffle that got the whole merchandising process rolling.  I'd rarely put music on, preferring the silence of the practice.  This practice often included my small team (and then we'd have music), but mostly I loved doing it alone.  It was my personal zen, play, and creation time.
 Merchandising sets the scene for a store.  It sets the tone, the pace, and determines what will (and won't) sell.  It is part of your store's personality, and if you're a small retail business owner and do your own merchandising, it's likely part of your personality, too.  There are general guidelines to follow for the most impact and success, yet there's something about the free-flowing creative expression that merchandisers can take on.  As a customer, you know it because you feel it when you walk into a store.  Yes, you see it first, but good, engaging visual displays will always tell you where you are,  why you're there,  and how the store can serve you.
 Good displays don't have to be visually pleasing to be effective, depending on the intention. Stepping away from the small retailer world, consider Dollar General vs. Nordstrom.  As a customer, your expectations for the merchandise inside each store and how it's displayed are very different prior to stepping in.  They know this too, and merchandise accordingly to offer the experience they promise to deliver.  I appreciate the strategy involved in low-cost retailers' merchandising, but my heart sings with the artful approach of boutique settings.  It's where things feel more personal,  where the store's merchandiser gets to play, and in return, so do their customers.  Merchandising can create magic for everyone.