Hello, hi, it's me again.
I haven't written a note in several months, and man, do I miss it.
My absence hasn't been for a lack of wanting to write or having topics to write about. It's been about making room for things that matter; a topic I touched on last year after not sharing a single AM Notes for months.
So, what have I been making room for this time?
 Traveling to Colombia with my family to spend much-needed time with my parents, who now live there, and my sister and nieces who live in LA.
 Finishing and polishing the manuscript for my first book and working with an editor and book designer for self-publishing later this year(!).
 Learning that I have PMDD and taking swift action to get answers and support through my GP and finding a naturopath and therapist to work with; it's been two years of big transitions, and the need for extra support finally came to a head.
 Making lots of lifestyle changes for my well-being through better diet, sleep, and doubling down on my commitment to pilates classes and moving my body daily.
I've also been making room for fun with a little "f" like taking a poetry workshop at our local library.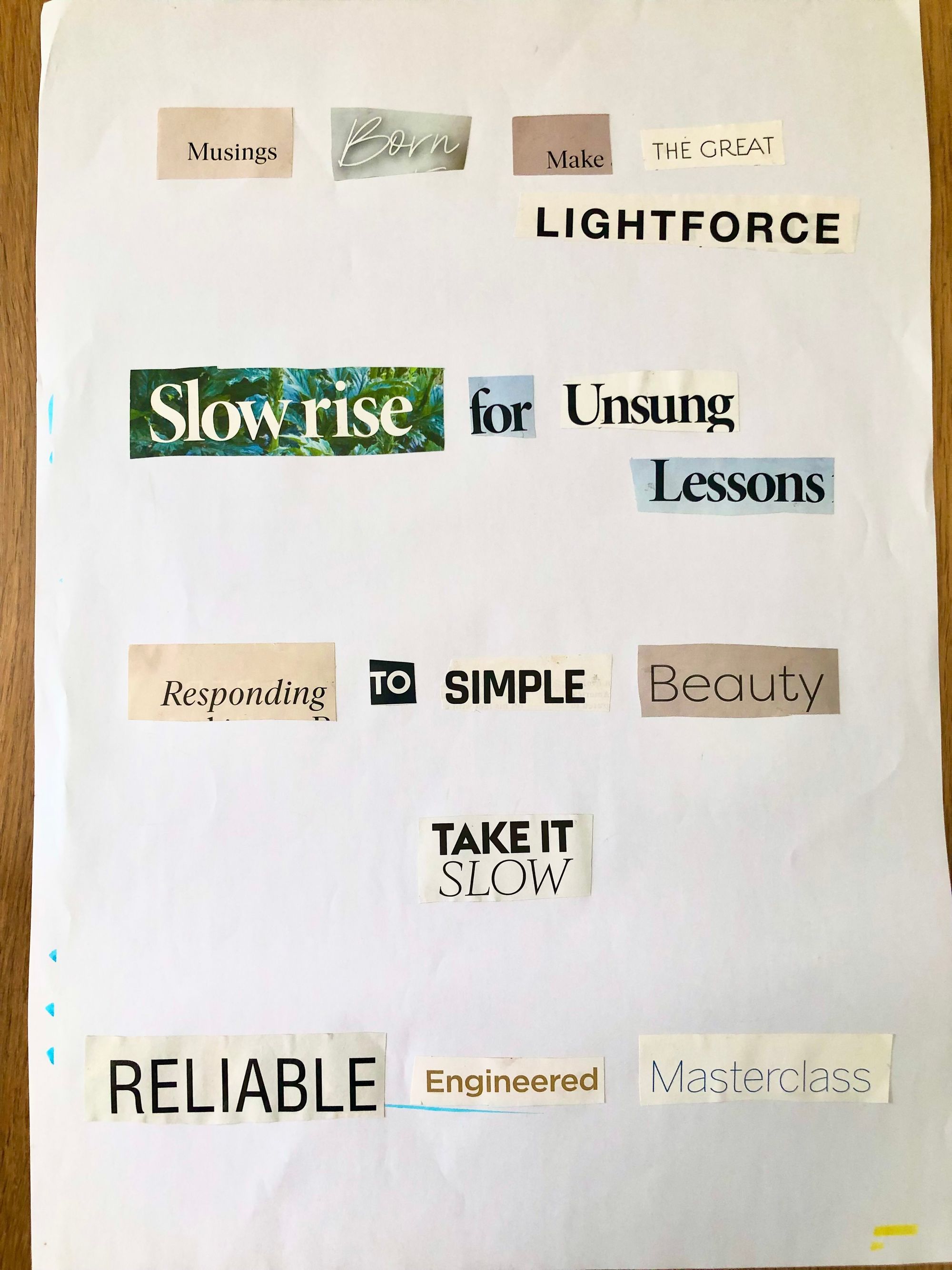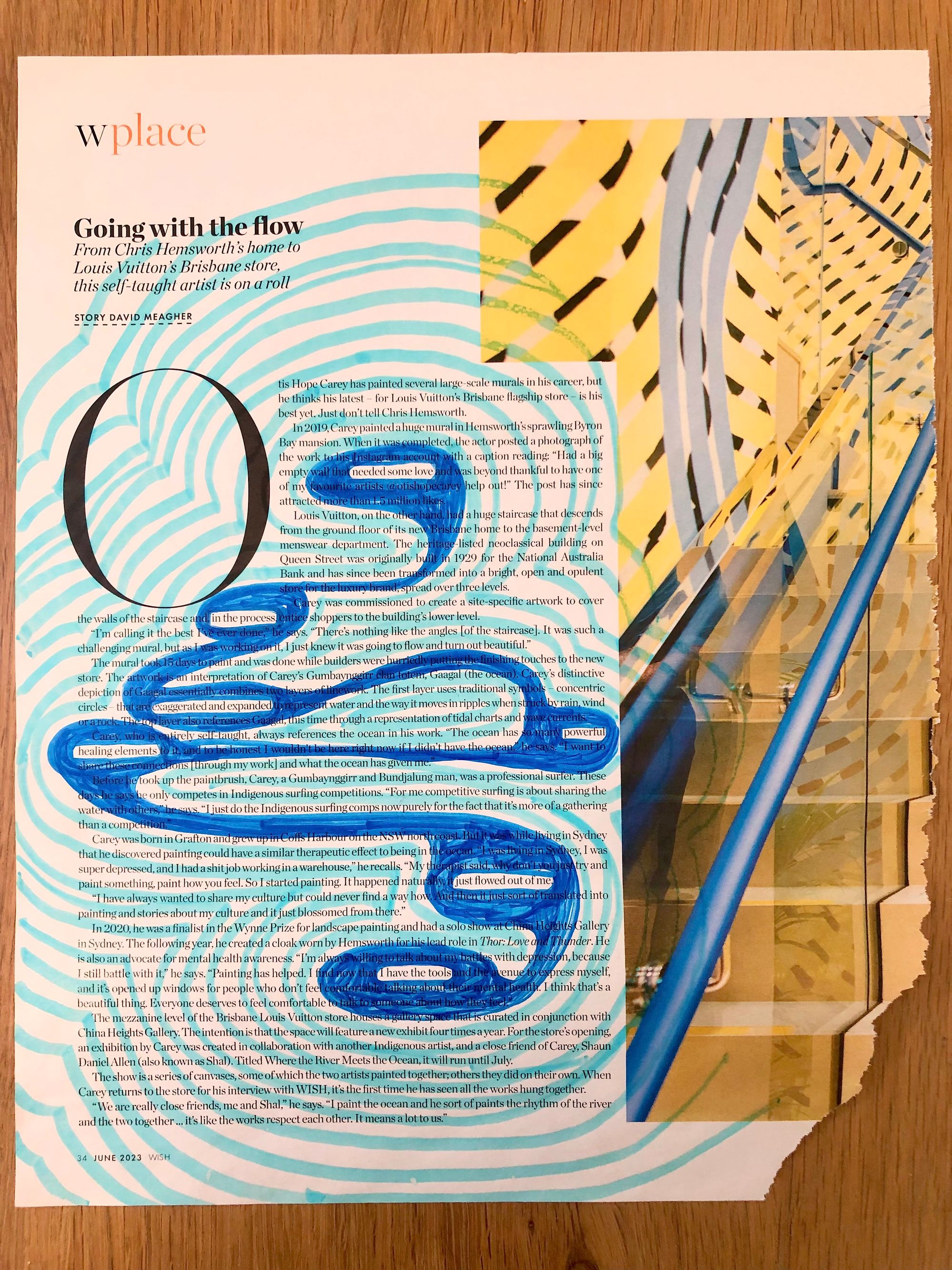 While I spent a good part of my youth playing around with word cutouts from magazines, I'd never tried blackout poetry.
The act of scanning a page's text to feel for words that resonate, seeing the results, and then actively covering what's no longer needed was a rewarding mindfulness practice.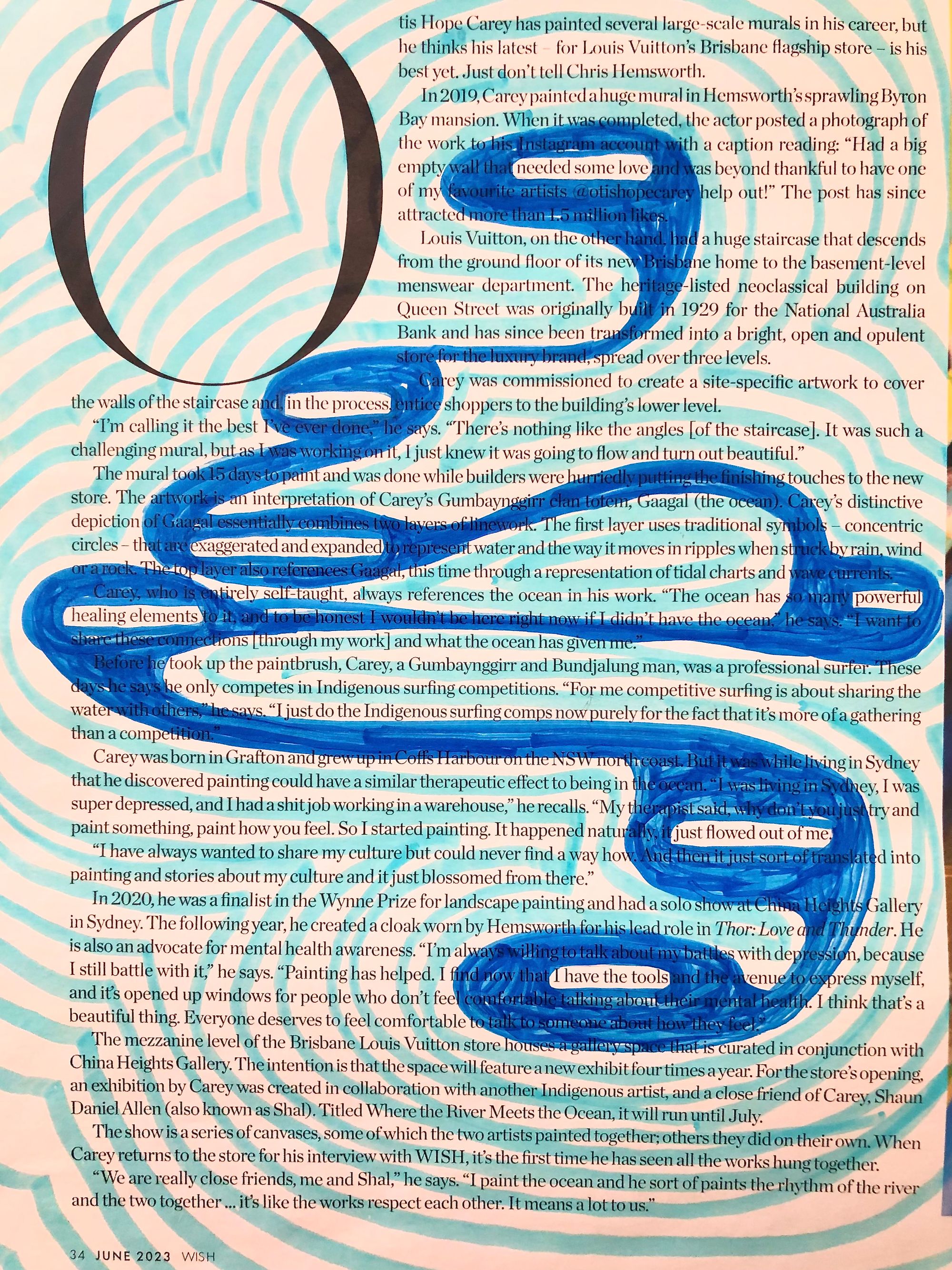 And the resulting poem on the "flow" page was like a love letter to myself. Just the type of thing that I've been making room for.
Blackout poetry can be "a commentary on its source and can be satirical, personal, or frivolous in nature," so find text you can mark up and give it a go.