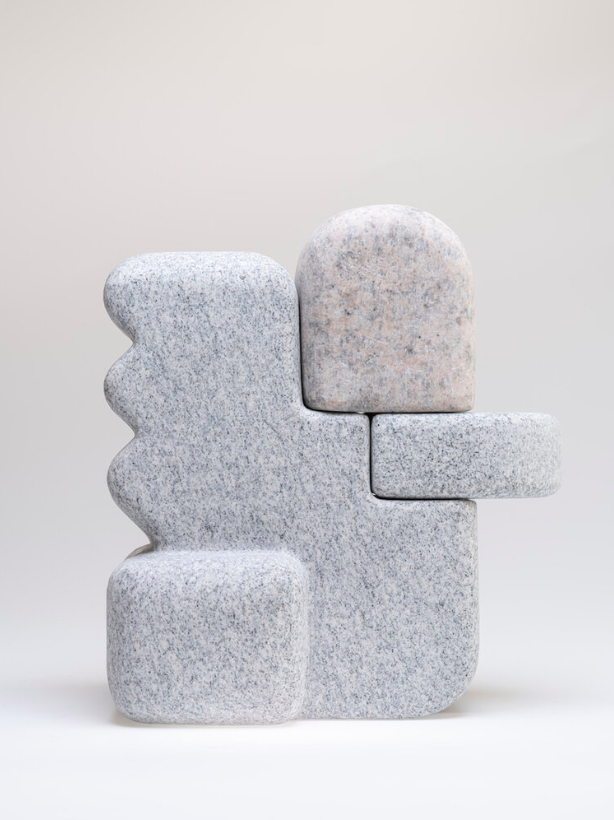 When we reach for our phones and tablets, our fingertips engage with an ultra-smooth glass screen.  When we reach for our keyboards or remote controls, our senses meet similar smoothness.  Many of our modern surfaces are smooth. Beautiful in their own right – between materials technology and the general satisfaction of smooth things –  but when combined with the amount of digital content we consume, this sensory overload of flat, smooth, 3-dimensional points of engagement creates a yearning for the tactile and the tangible.
Several years ago, interior design trends began taking inspiration from The Flintstones.  We sought to ground ourselves with a material that is natural, solid, and secure: stone.
From places to products, stone offers an experience that is difficult to match — it is of the earth, and our senses recognize and feel it immediately.  Not to mention its longevity.  Stone is a touch point of natural connection; our use/desire for it has only begun to reinvigorate.
Places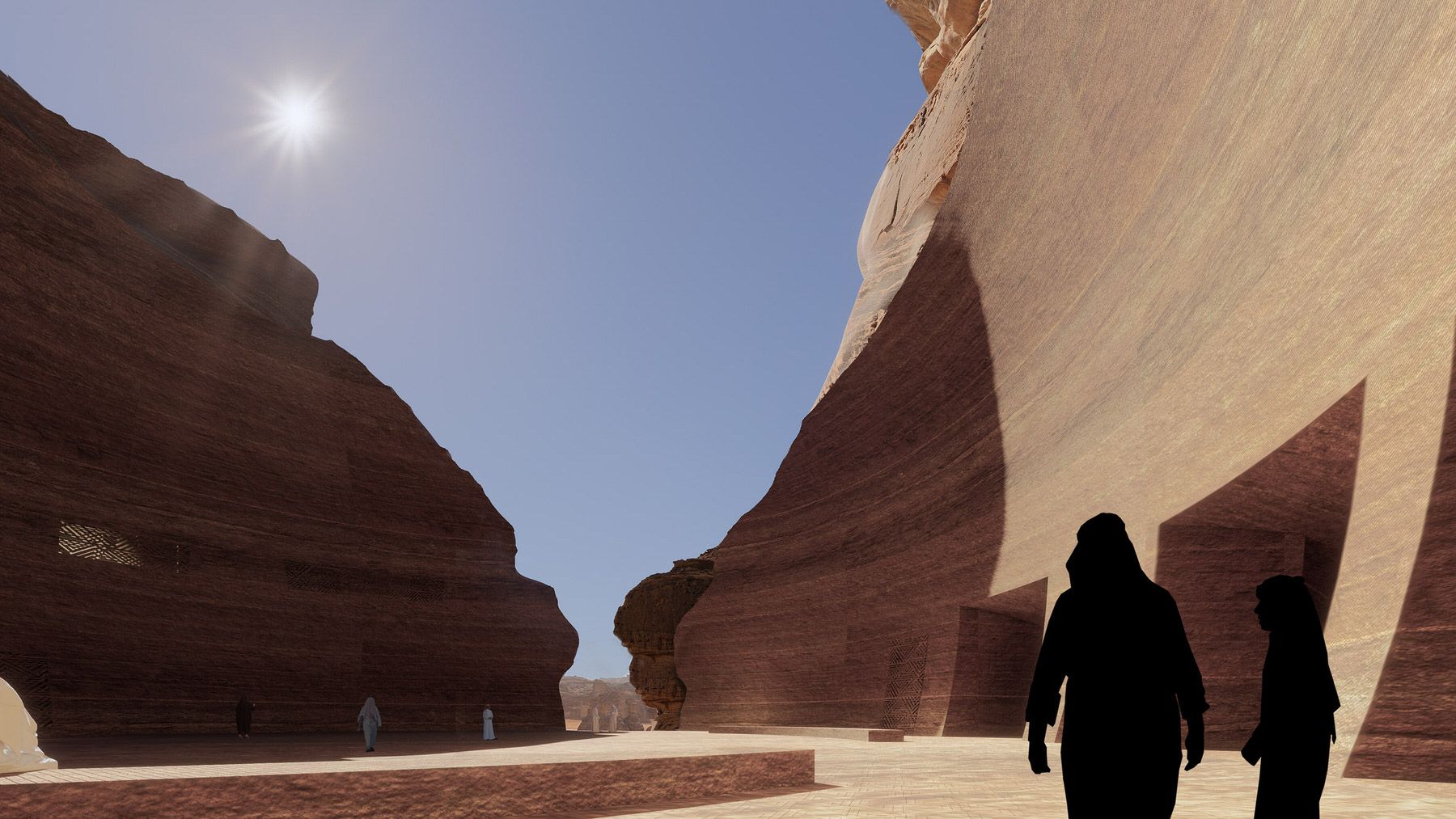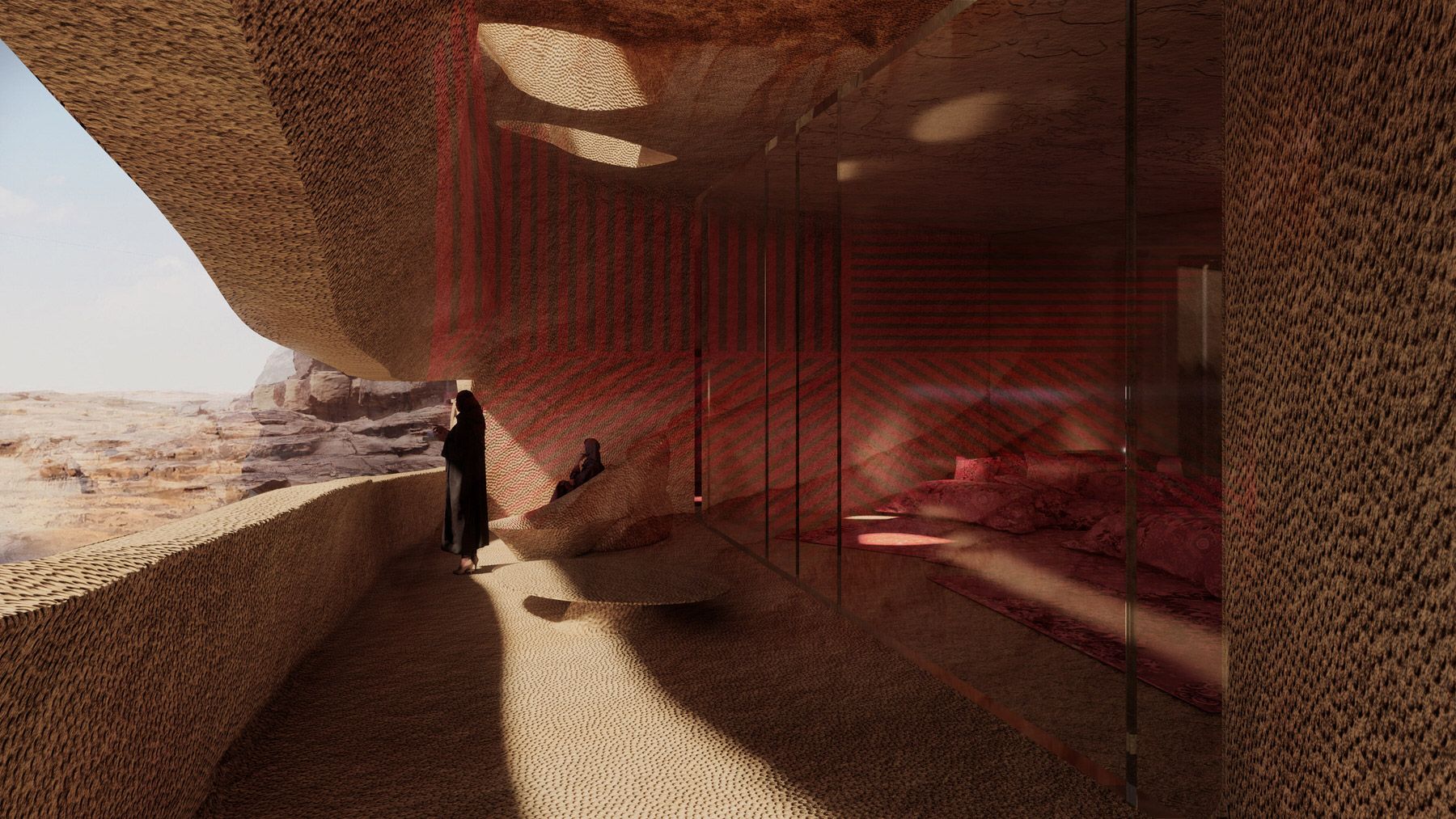 A fascinating and ambitious destination, Sharaan Resort, is being carved into sandstone as we speak.  Nestled in a UNESCO World Heritage Site in Saudi Arabia, this project feels out of this world by being wholly of it.  I got chills listening to the architect Jean Nouvel (in the video below) say that the project seeks to "disturb through emotion".  How beautiful is that for this setting...or any setting?
Learn more here and here. Definitely a good reason to plan a trip back to this part of the world.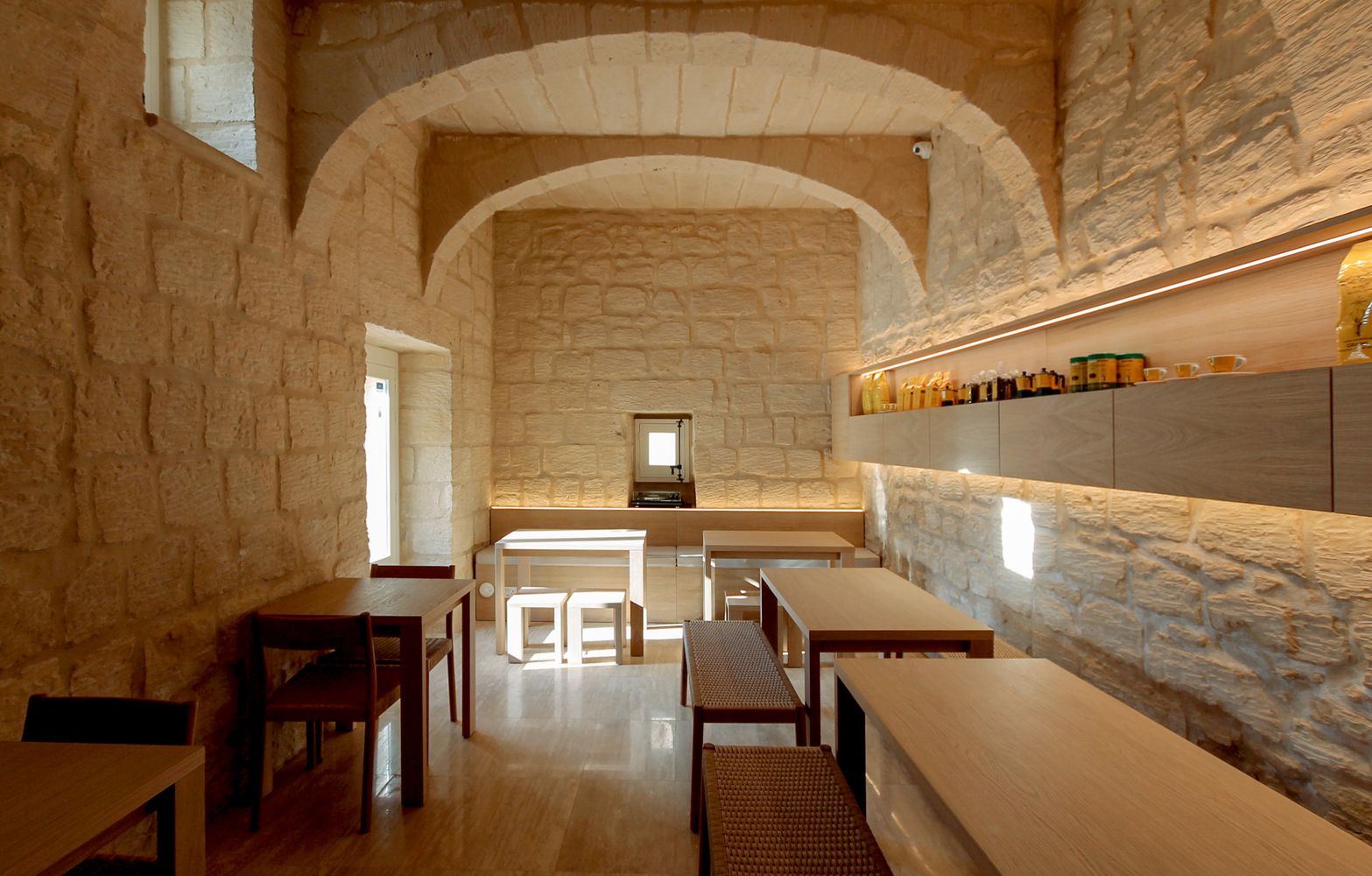 Limestone takes center stage in this former tearoom, now a contemporary cafe and bar in Malta.  The floor-to-ceiling stone could be seen as cold, but in this scale, with perfectly imperfect textures and added wood accents, the space transforms into the perfect spot for a cozy coffee or cocktail.  More images here.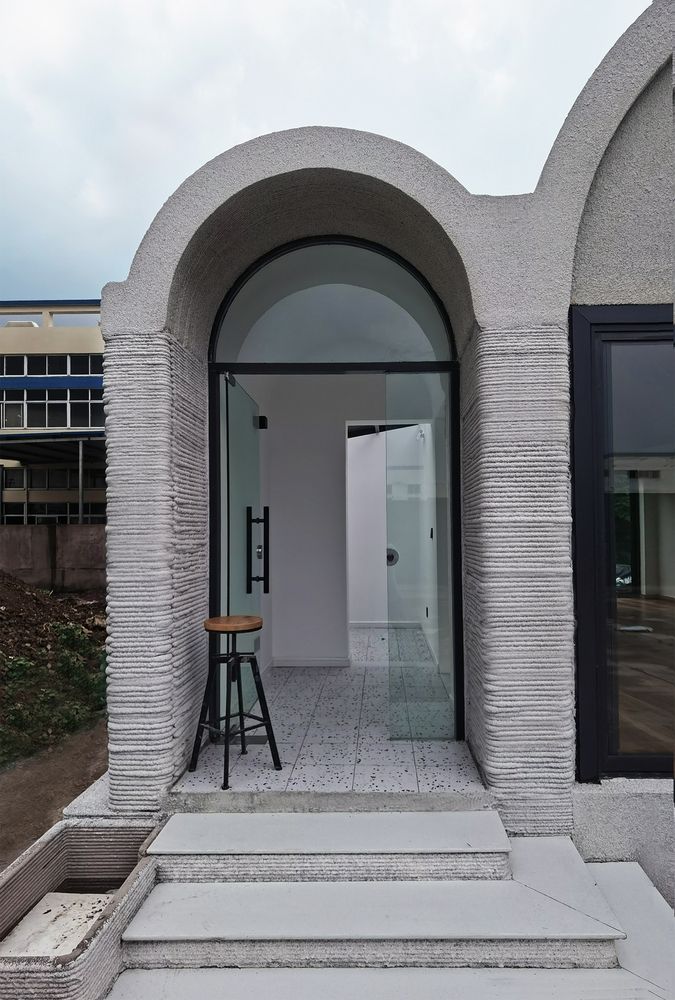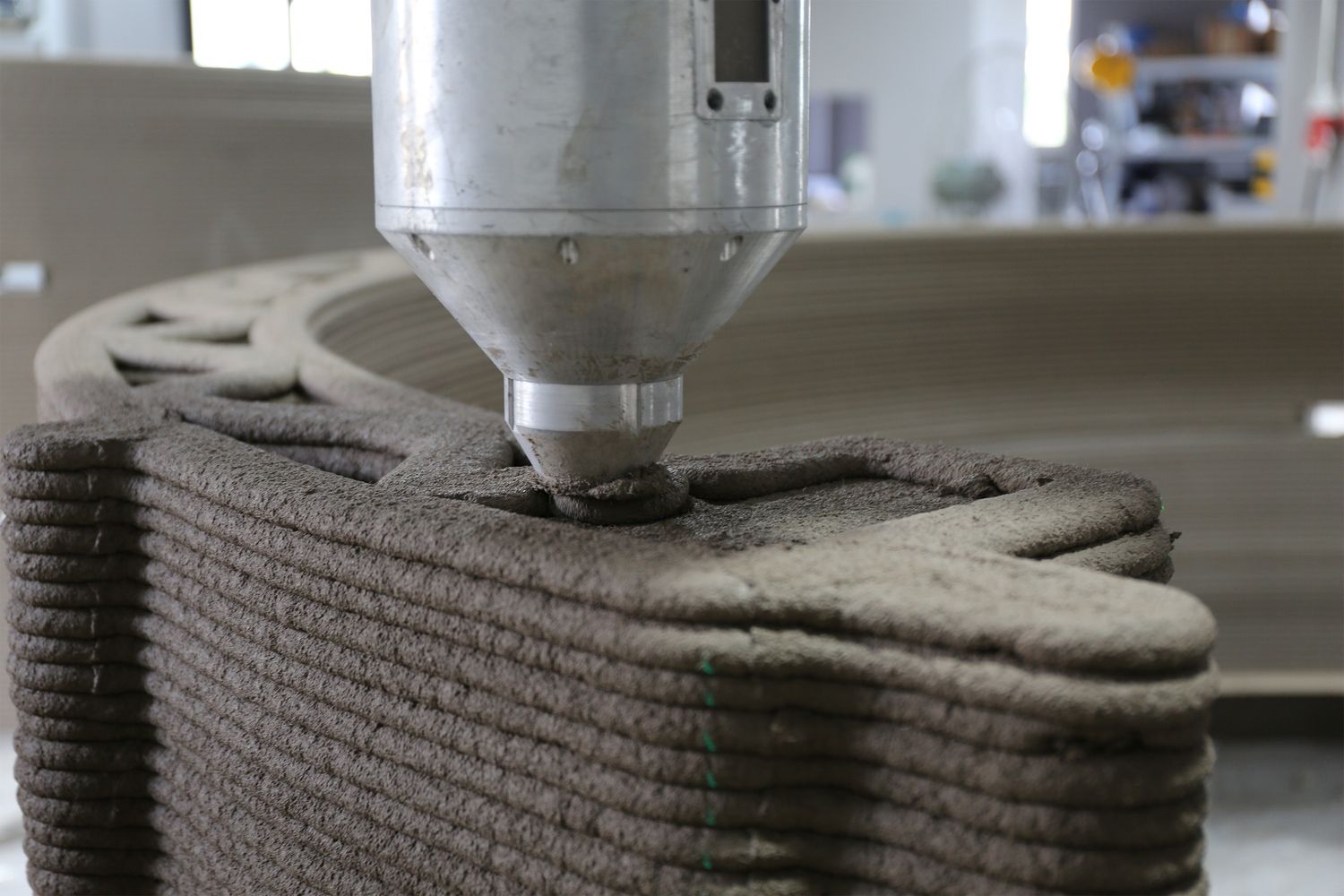 3-D printing with concrete, as applied to building homes, has been an exciting evolution to watch.  This project in particular, has stand-out barrel arches, large glass doors/windows, and wall space for insulation.  And oh, how I love the exterior texture.  This versatile home was designed in China for low-income families in Africa using a "Mobile Platform of Robotic 3D Printing in Concrete" and a "Rapid Construction System for Concrete Houses".
Products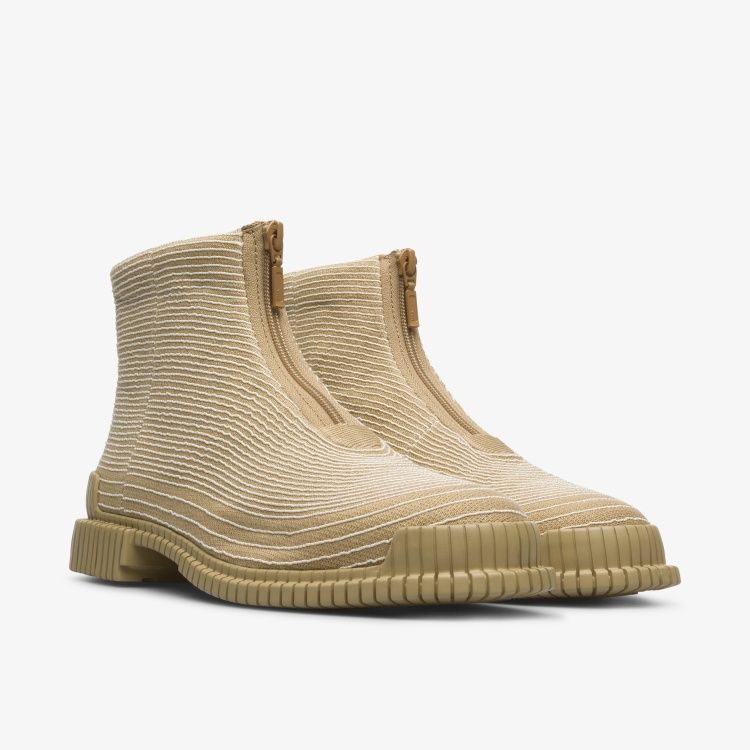 Camper always keeps things interesting. Their recent release reminded me of the lines and texture created by 3-D printed concrete.  The visual movement and tactility of these styles give the feeling of being both grounded and lightweight.
For me, this design by Virginia Sin started the current Present Primitive stoneware decor movement across America.  The prong-style bowl has become so widely loved and purchased that I caught an "inspired by" version at Target a few months ago.
The balanced visual weight of the connecting lines, and the speckled spirit of the stoneware, have made Sin's design a natural fit for kitchens, living spaces, and decorative shelves.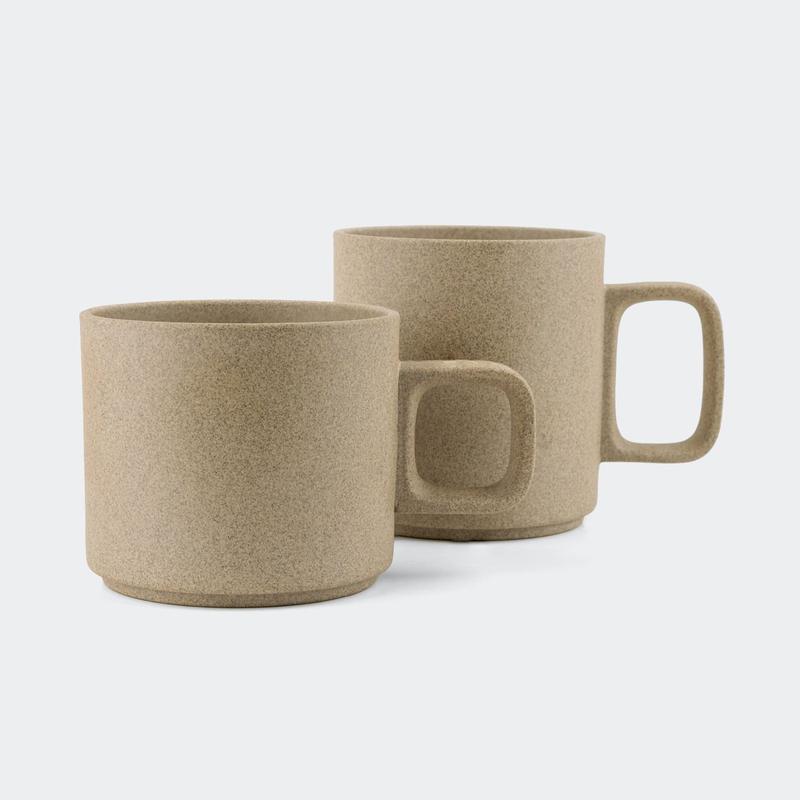 The Hasami Mug: a best seller at Port of Raleigh and likely in any store that stocks them.  Made using a unique blend of porcelain and clay in Hasami, Japan, each mug has over 400 years of tradition.  If that's not grounding enough for you, the sensory experience of holding the slightly textured surface–and putting your lips on the rim to drink–may be just what your morning routine needs.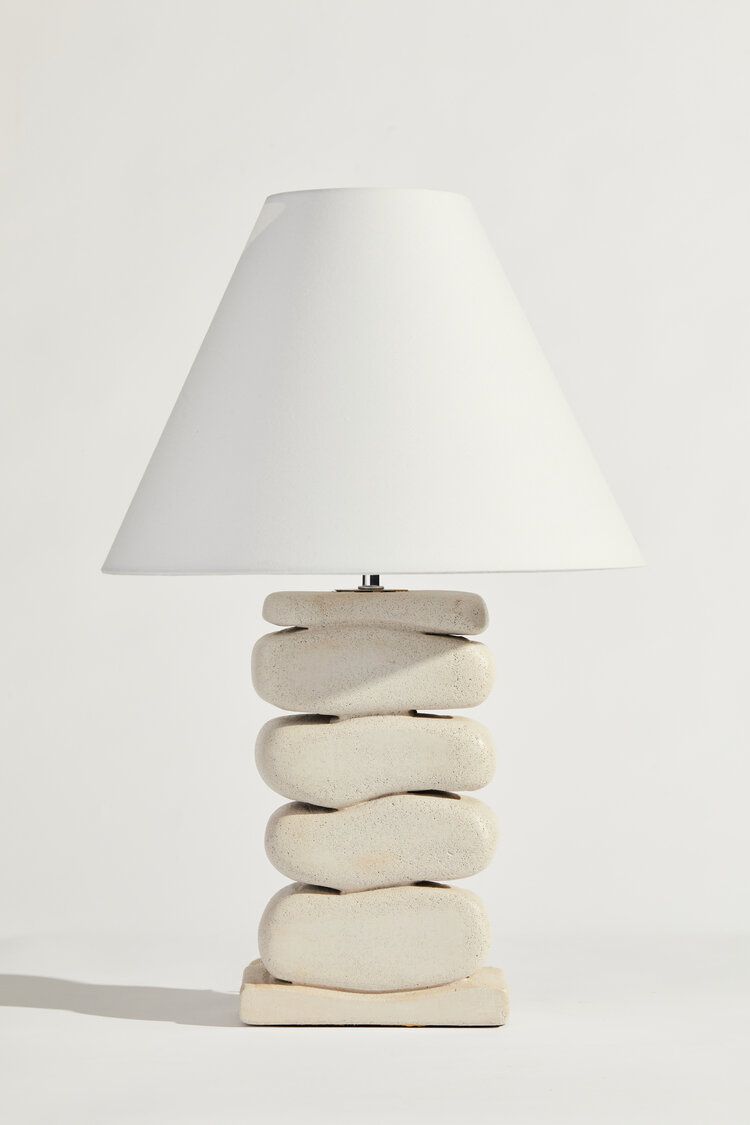 Not entirely stone, but plays the part well. This fun lamp by the new Australian brand Rubble uses aerated concrete for its sculptural bases stating that "in appearance, it is similar to a natural stone with a heavy textured, pitted finish". Rubble's artists add their human touch to each piece as they "are sawn, chiseled and sanded by hand. and sealed for protection".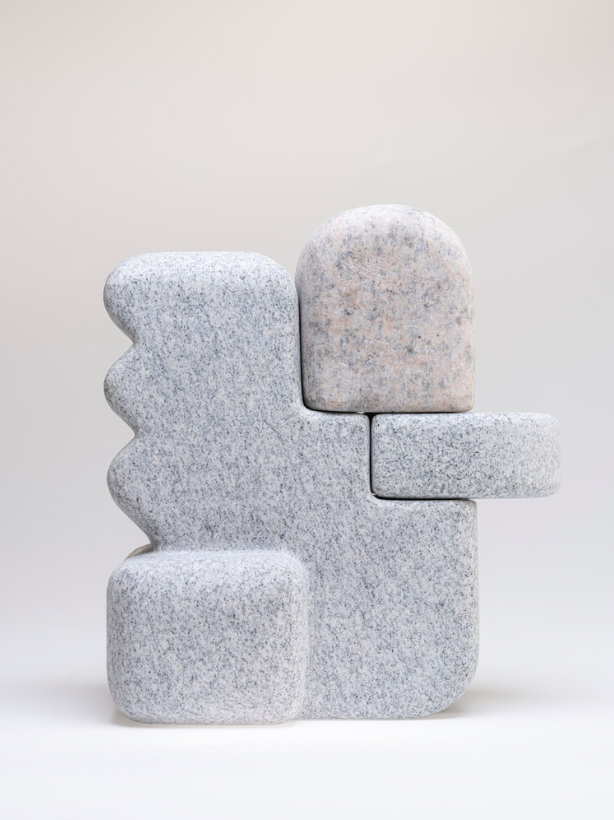 I tend to want to find a functional purpose for objects (these could be bookends!), but with these granite stone sculptures by Matt Byrd, I want to let them be.  I have little to no knowledge of what it takes to chisel and sand a solid rock, but for Byrd, it seems like second nature. The way each piece lays in/on/with one another feels so effortless (and light) I forget that I'm even looking at stone.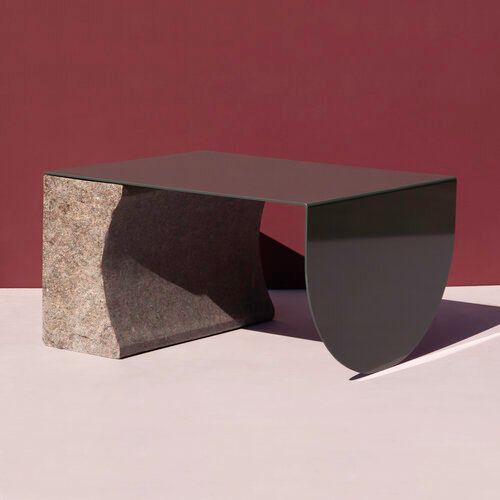 A marriage of materials brought to you by Artish Studio in collaboration with Matt Byrd (both Raleigh-based).  Working with metal is an art form, as is sculpting stone – seeing them balance together as form and function through the eyes of each designer is a beautiful display of connection.
Art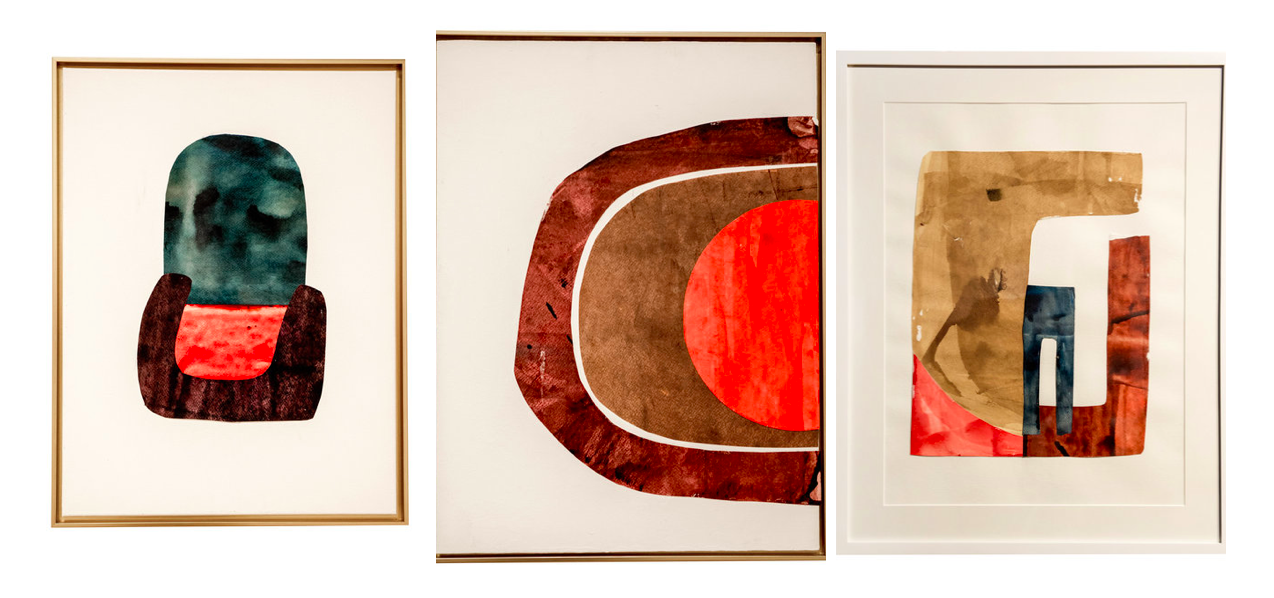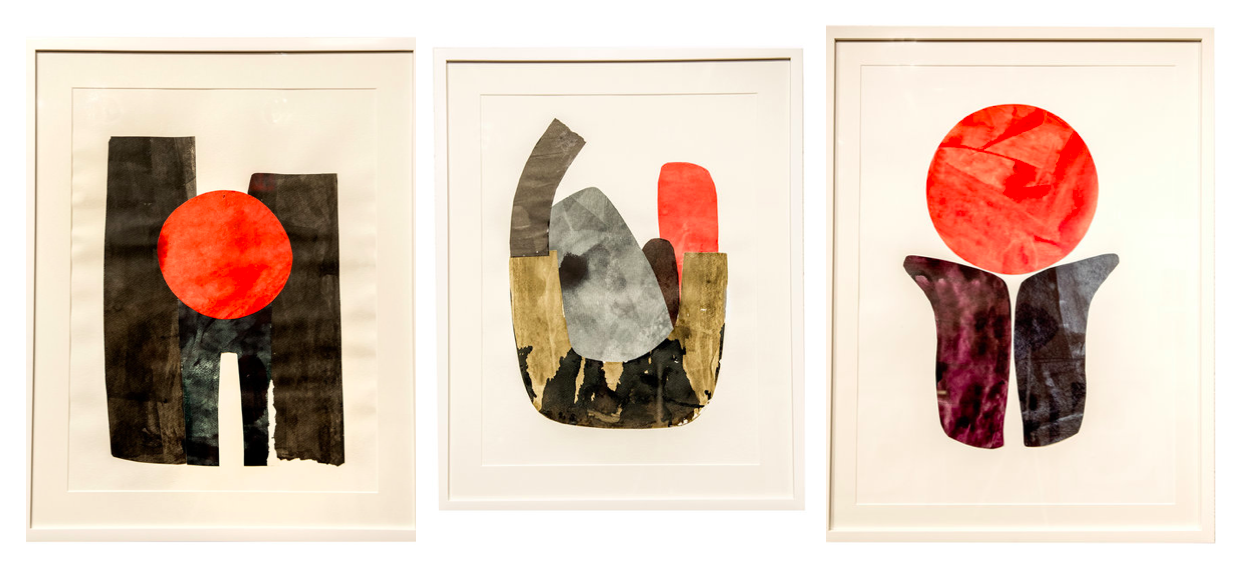 Whenever a new term like "Present Primitive" comes to mind, I search online to see how else it's being used (if at all).  I came across Austin-based artist Alexandra Valenti's collection titled Present Primitive – abstract imagery to represent both natural spaces and the unnatural ancient structures built upon them.  This felt just right for the term and perfectly representative of the emotions that stone imparts.  It's no wonder that Leanne Ford included Valenti's work in her collection for Crate & Barrel – Ford played a significant role in bringing natural, modern, and often present primitive stylings to the masses.  
One connection here, one connection there...
The beauty we create through spaces, objects, and art keeps us connected and continuously inspired, so if you're looking for something to freshen up your home this Spring, start – and ground yourself – with stone.