Things seen online and experienced IRL (five months later, but not five months' worth–cut me some slack, okay?).
1
Simply brilliant: Re-purposed propane tanks in perfectly powdered coated colors by Melbourne-based Lil Gas, seen at Adelaide's Bowerbird design market. (It felt so good to be at a market like this again!).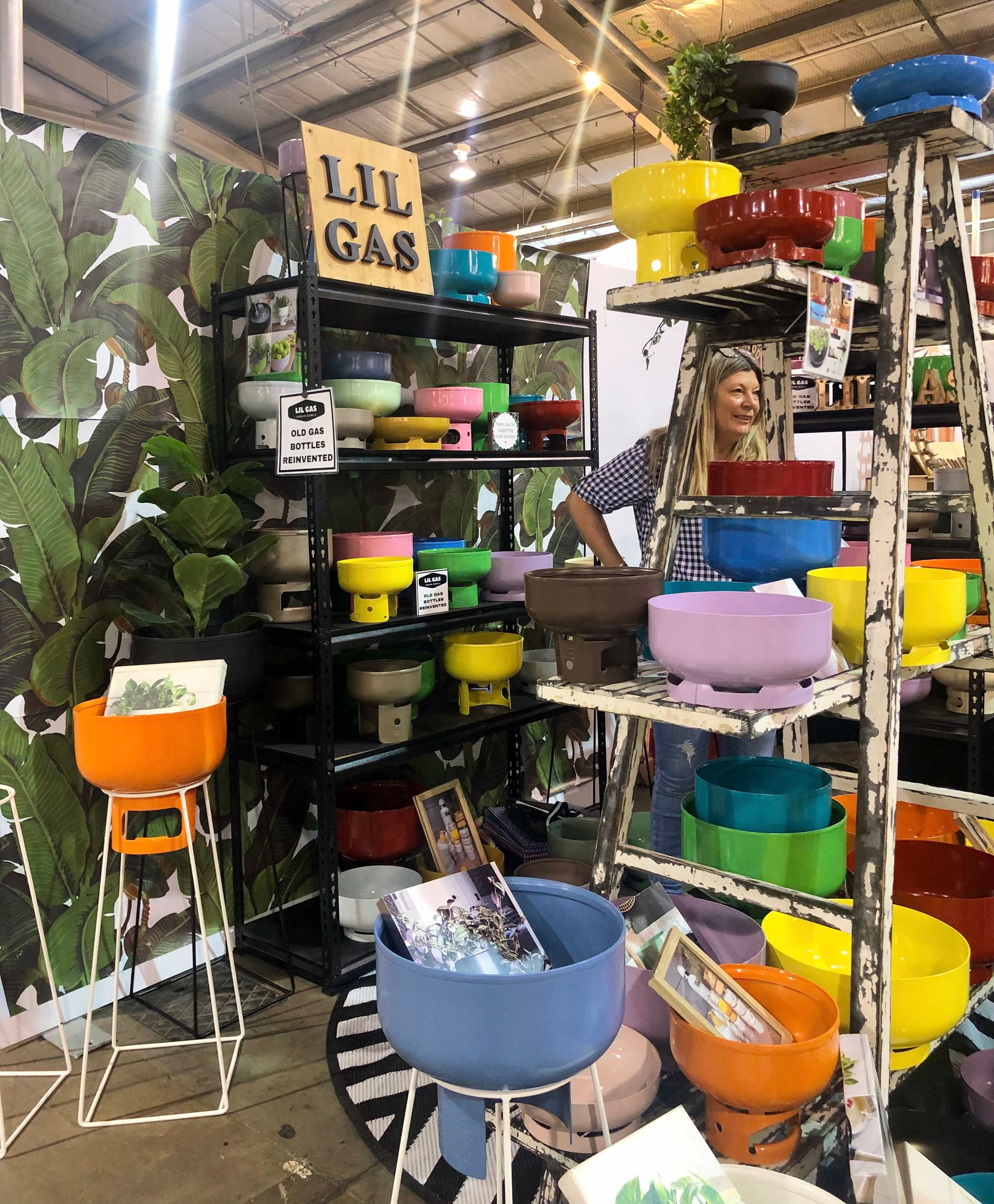 2
Ok, this works: I'm not a phrase/words on a t-shirt, or brand on the chest, type of dresser but this astrological sign sweater from Rowing Blazers got on my "yes" list.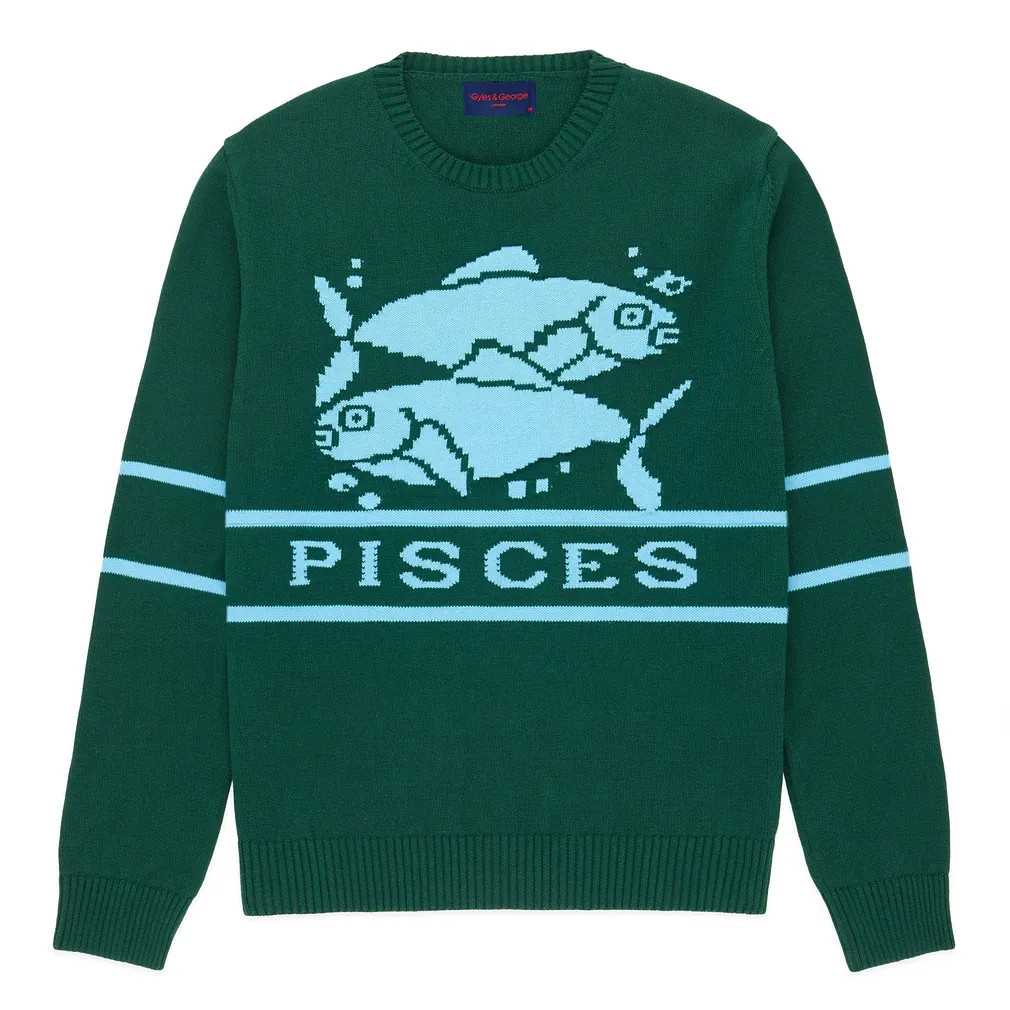 3
Here here:  modularity in retail fixtures is always a good idea. We had casters on our large tables and display bases at Port of Raleigh and simple boxes that moved around as needed and desired. Worked like a charm, season after season.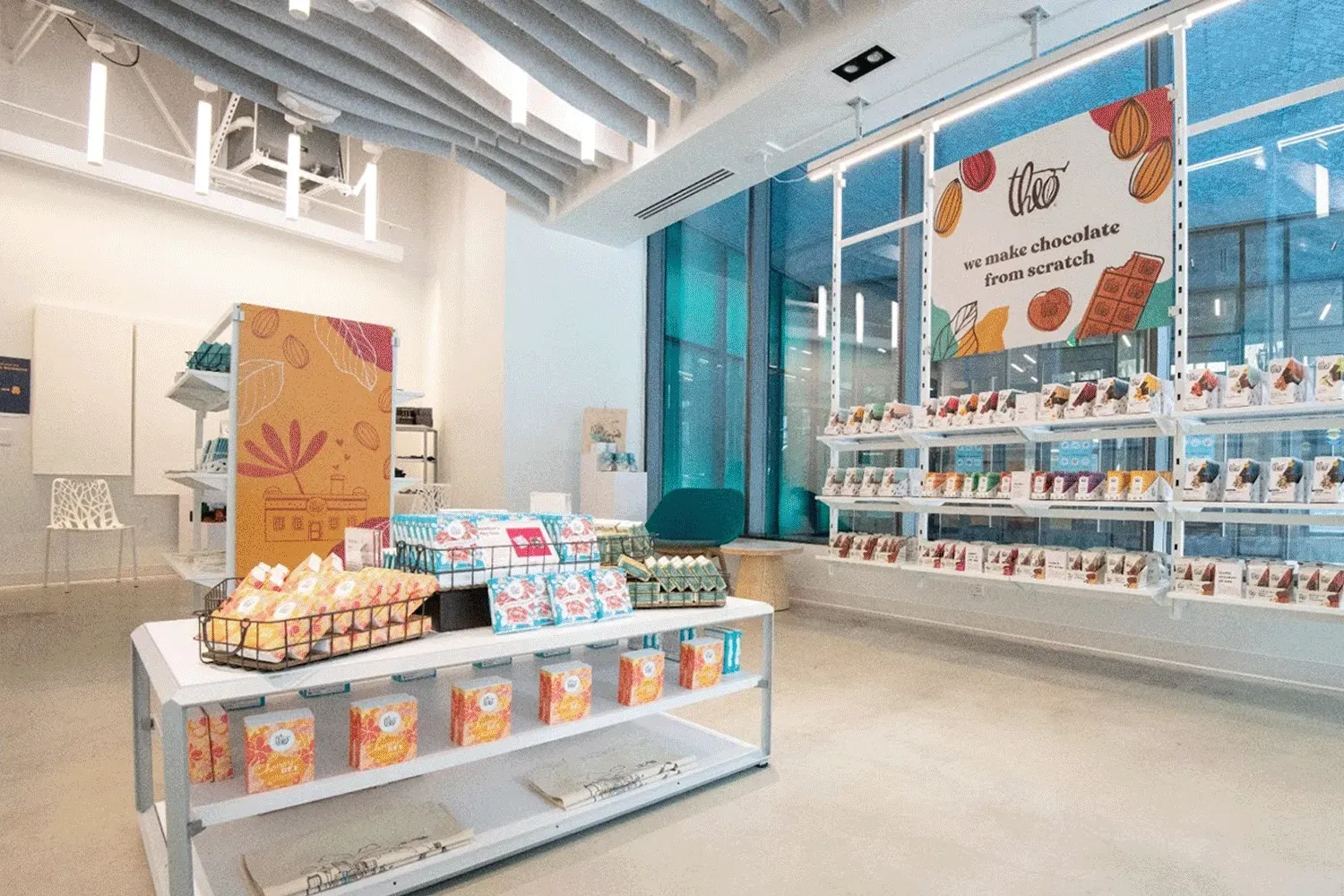 4
When everybody wins: your guests, patrons, and clients view quality video (and see a few relevant ads in between), and your business gets easy digital signage with on-brand entertainment at no cost to you. I can think of many medical waiting rooms that could use Loop TV.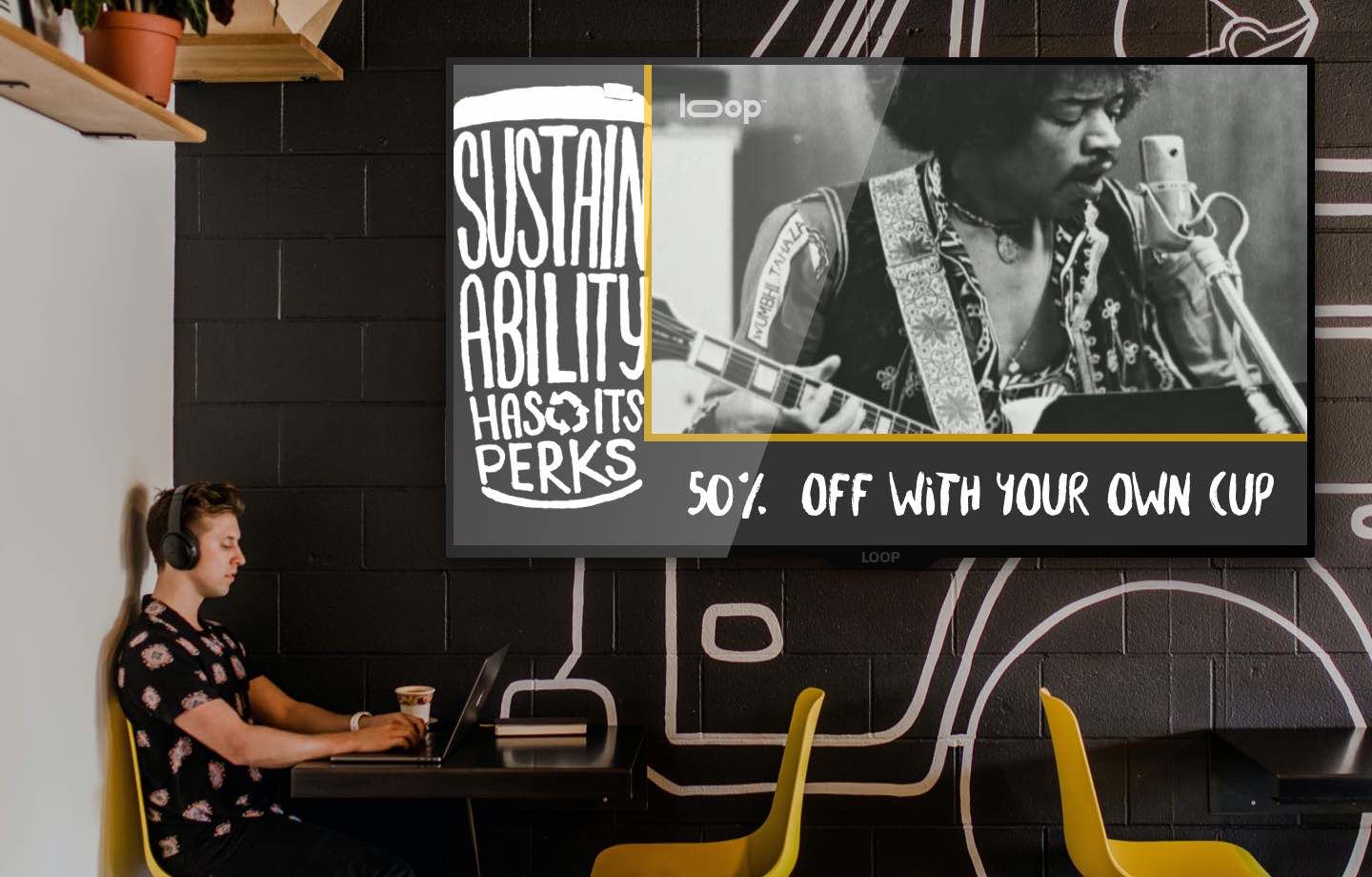 5
"It's for me!": The thrill of a bathroom that was just her size was as fun for me as it was for her.
At least where we are, businesses in Australia really seem to value the family experience. Bathrooms are the biggest standouts where we see small toilets and sinks more often, and changing tables are in 8 out of 10 private and public restrooms by our count (including men's rooms)—more than double what we experienced in the States. After our eldest was born, I joked that we'd start a campaign called "Change for Dads" to get more changing tables in men's bathrooms...in all bathrooms. Let's throw in some hooks for hanging bags, too. Parents always have a bag or two.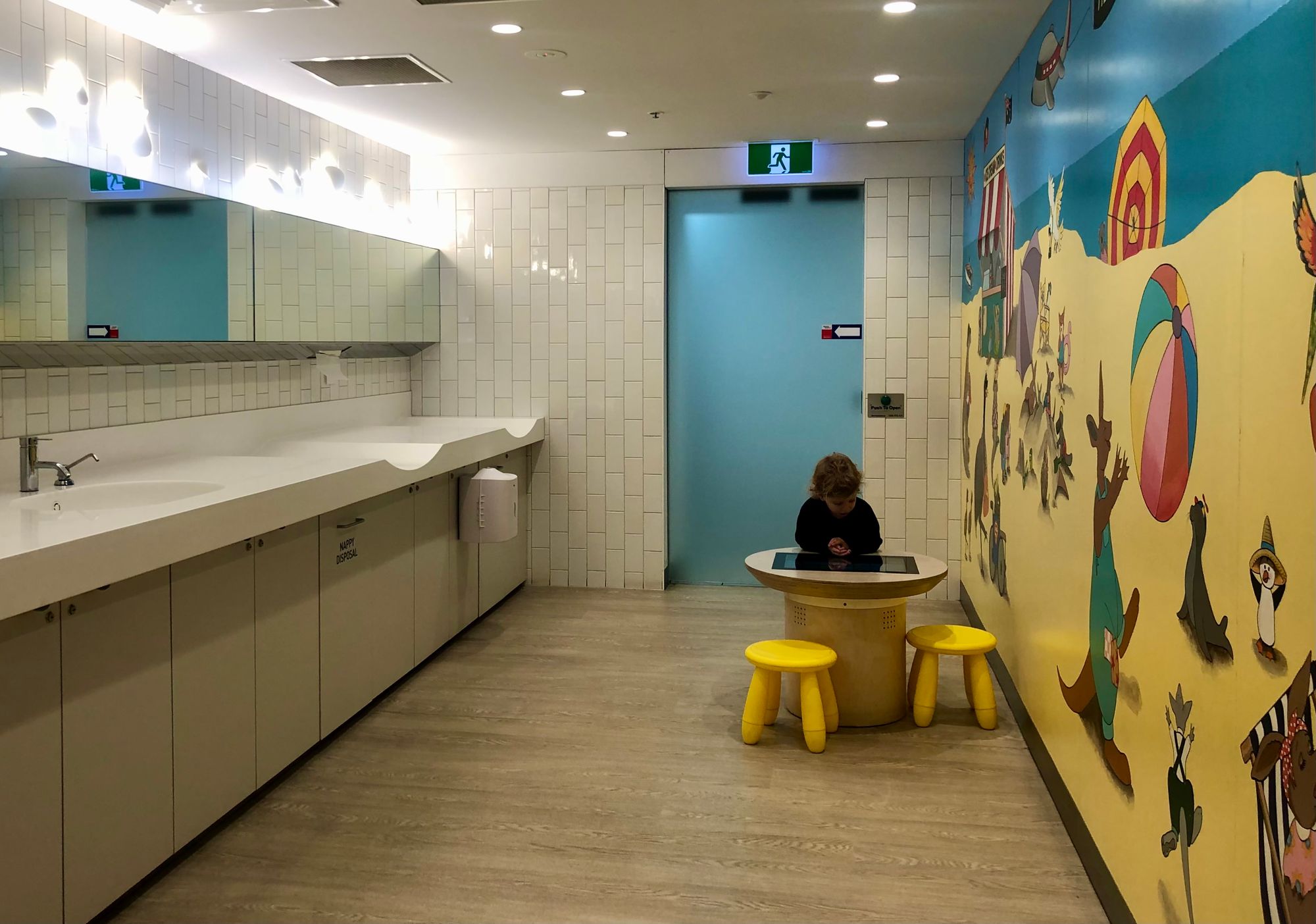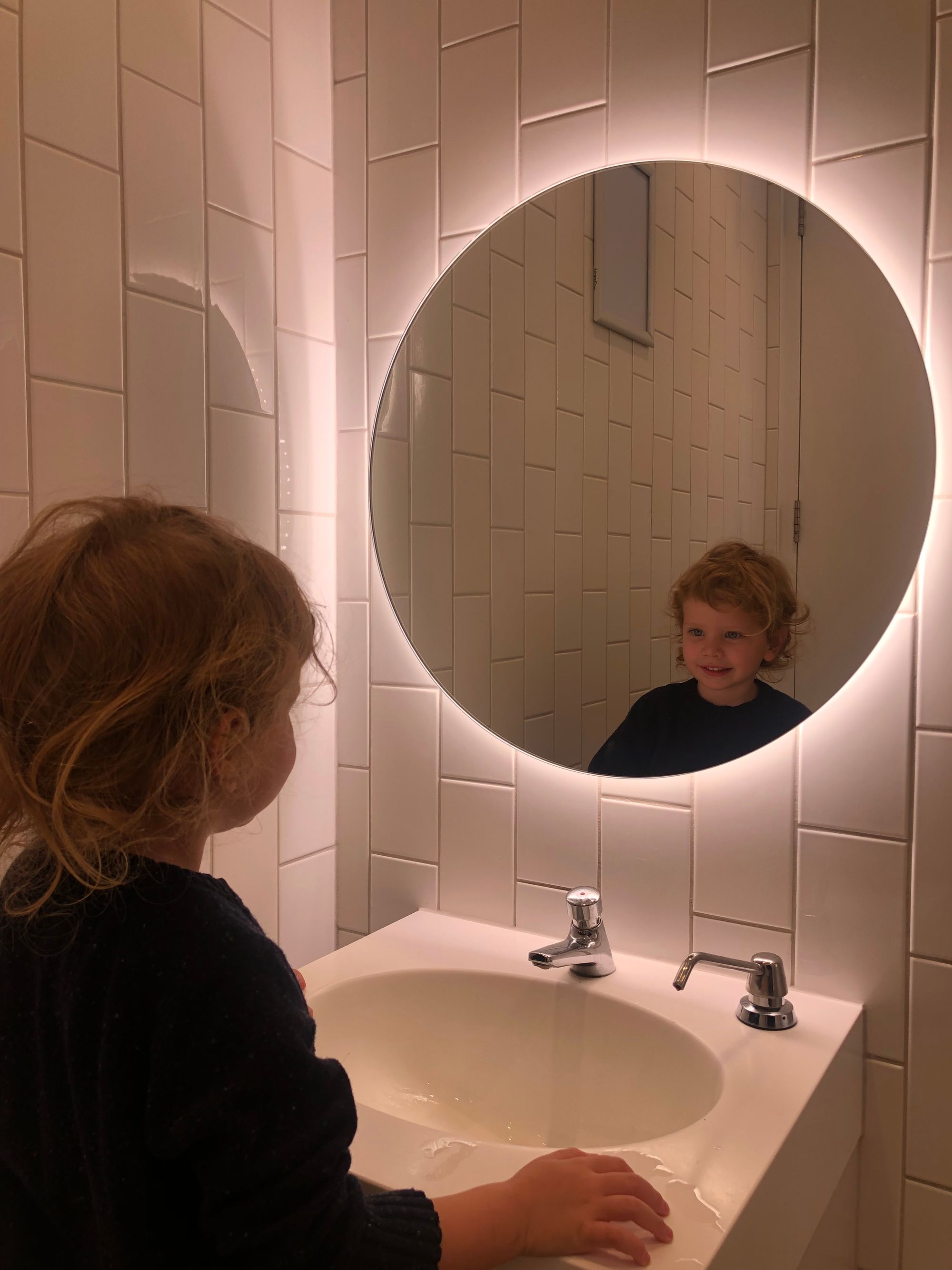 6
More things like this in the world, please: The Vending Project by Cole Schafer, "serving up free literary snacks." I subscribe to his free weekly email, Sticky Notes, and enjoy reading his notes on life as a writer, observer, and human being.