City views, mountain views, ocean views; all of the above are highly desired features in the places we call home, work, and where we spend our leisure time. If not a long-range view, then at the very least, views of something natural, say a tree or a garden.
But not every location and building is set up for this, unfortunately.
Enter LiquidView's virtual windows, where you can install a high-resolution display and select from a range of 24-hour views that automatically sync to wherever you are. Just like that, natural landscapes enliven windowless (or near windowless) rooms, creating views of your chosen exterior environments – and interior experiences.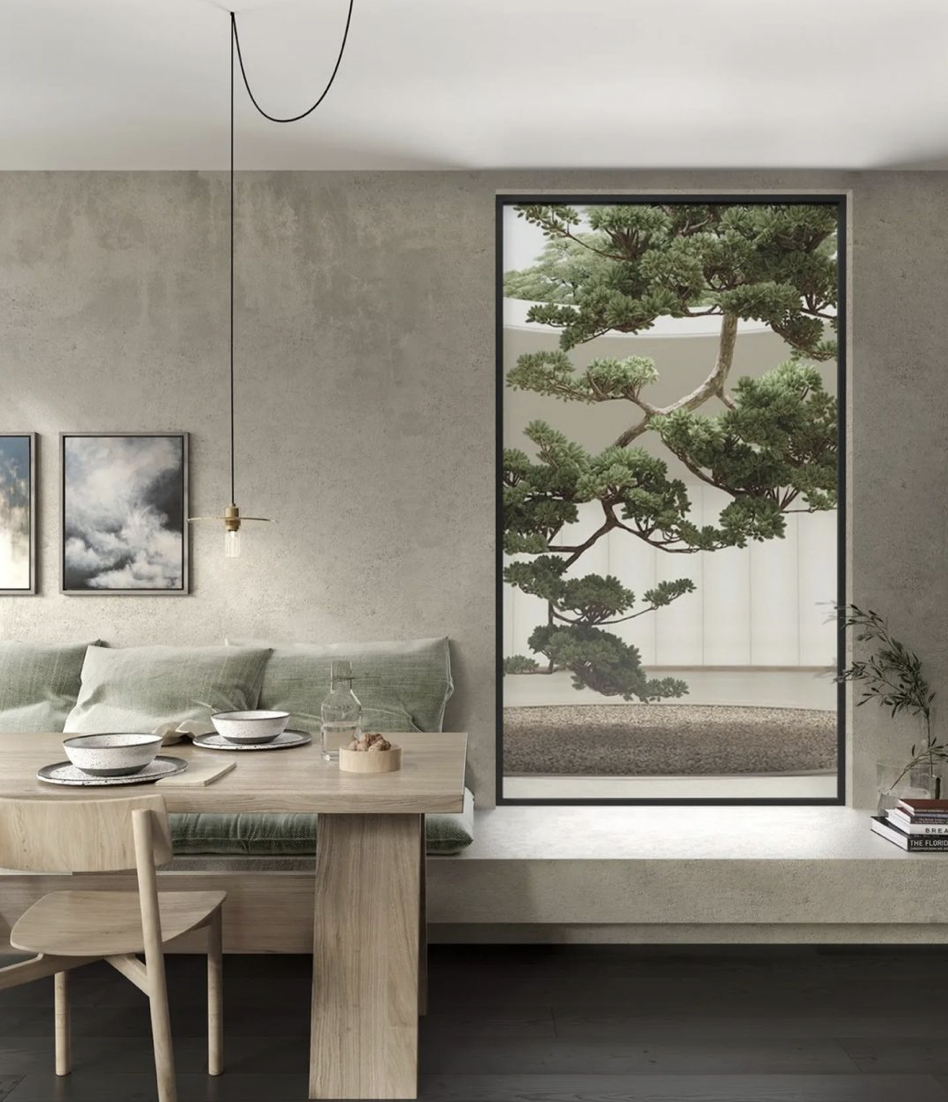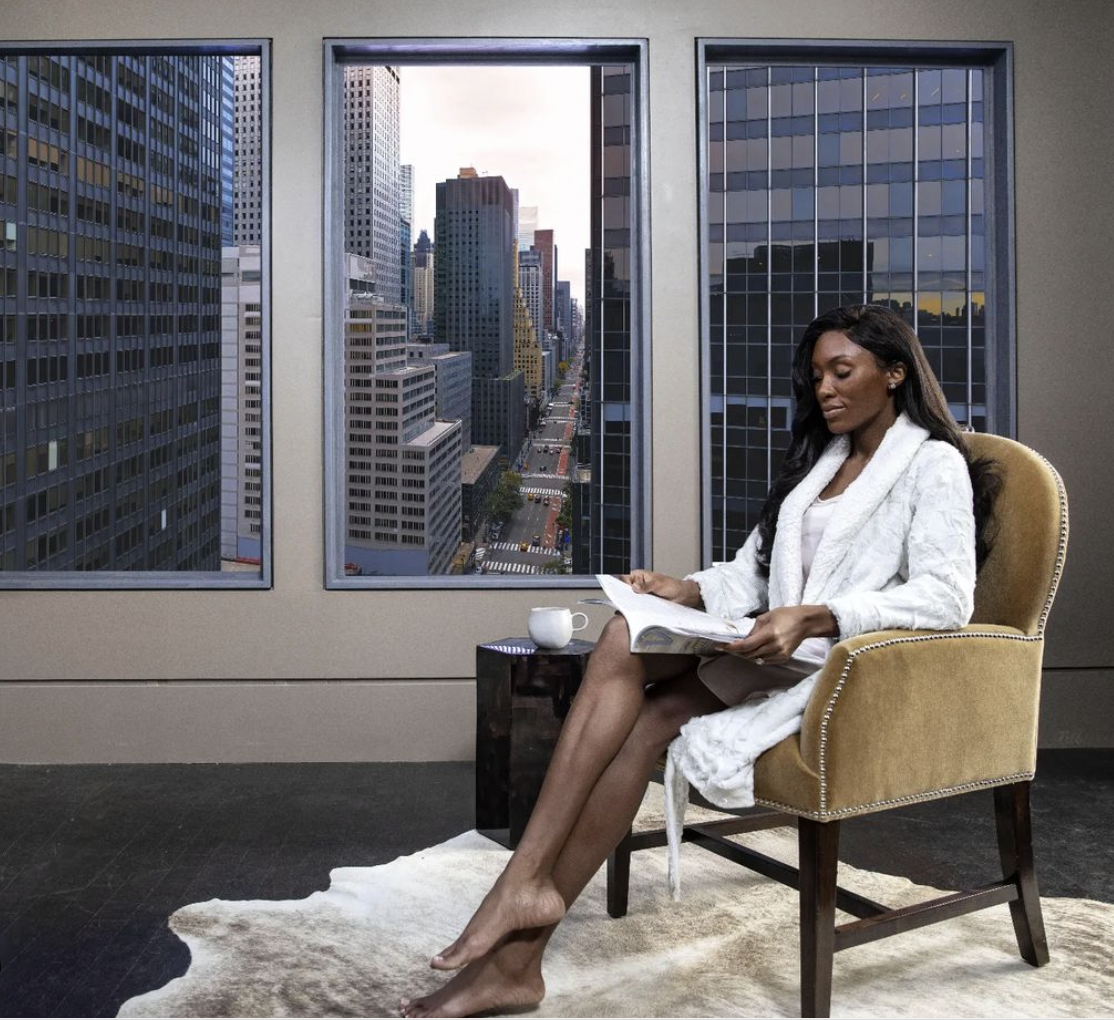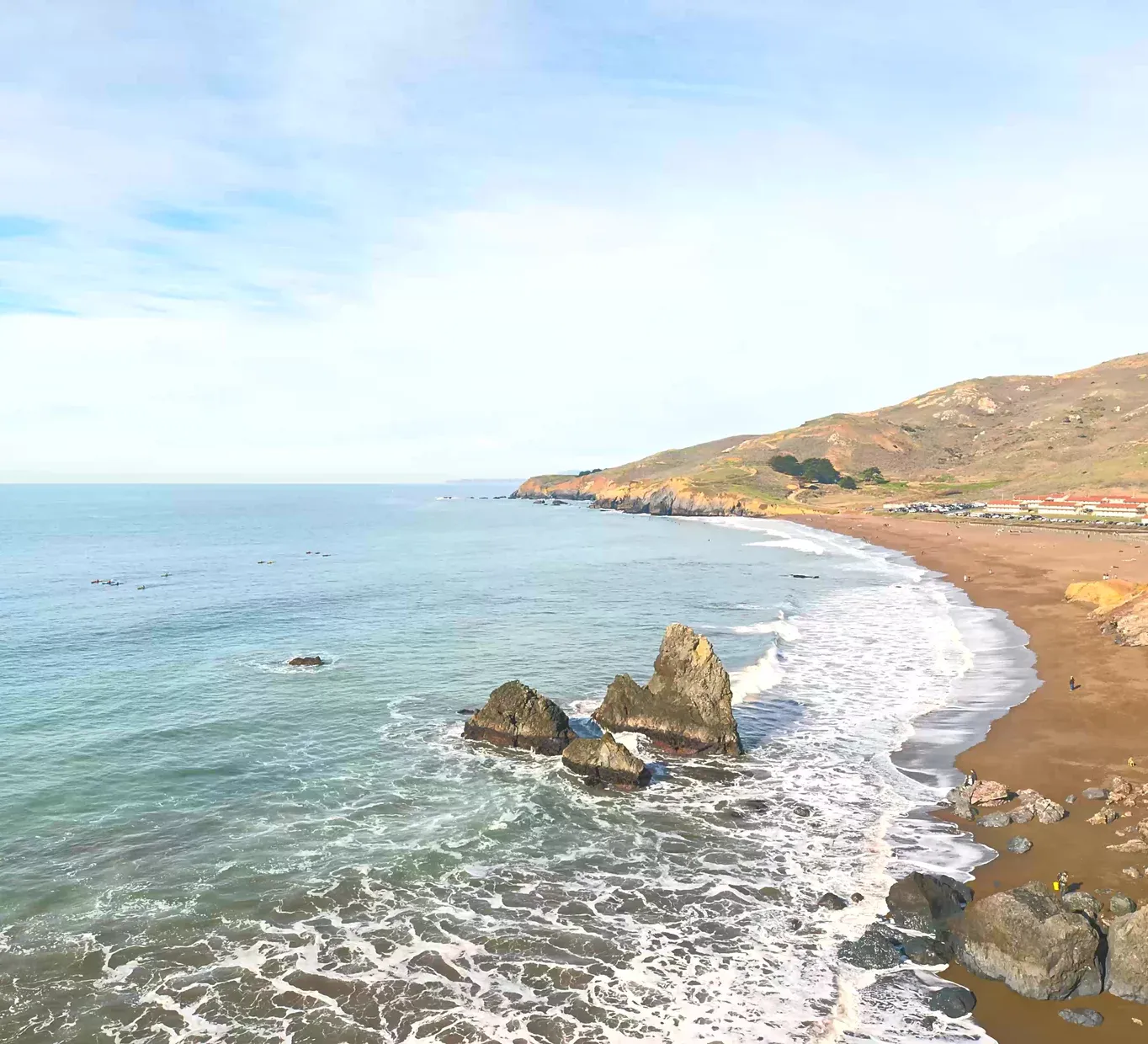 In our search around Adelaide for a house to rent, we visited too many places in the city with undesirable views (at least on our list of criteria). I'm talking small bedroom windows facing a metal fence two feet from the glass and another two feet from the next house. We didn't move out of a city condo to be visually and physically closed-in.
After months of searching and miles added to our car from driving around to find the right place, the right place finally found us. We had applied for over a dozen houses, but our applications were consistently unsuccessful. The competition is high in the current market, so in the agents' and landlords' processes of elimination, our newly arrived status with no credit or rental history and lack of three months pay stubs from an employer made us easy to cut (despite being solid on all practical fronts).
I had been worrying but was also doing my best to trust. To trust and have faith that our house what coming, that it was waiting for us. That the time would be right and that it would be right.
In the journey of falling into trust, I decided to pay a visit to Shelby from A Touch of Clarity. My session with her was exactly what I needed. Before she worked her super powers, I talked about our home situation and how it was the biggest focus and mental challenge at that moment. During our session recap, Shelby shared what came through and confidently affirmed that our house was coming and not to worry. She described it as "not a house, kind of like a cottage, but not quite a cottage...it's just not typically what you'd see as a house, but it's a house. It's up on a hill surrounded by nature."
The next day we drove to our scheduled appointment, pulled off the street, and drove up a tree-lined driveway to inspect a new-to-the-market house for rent. It was up on a hill and surrounded by nature. It was unlike any other place we'd seen, "not typically what you'd see as a house." But it was our house. The agent looked at us and spoke with us like humans, and the landlord gave us a chance. The house, a former commercial building built in the 1950s out of large stone blocks, is a bit of an odd mash-up yet wonderful. It matches 90% of my wishlist, from interior and exterior features to the type of community and location. No wonder it took so long to meet it; my angels were busy lining it up! I simply needed to trust the journey and get my energies in order.
Nearly one month later, we're settling in as we wait for our shipping container to clear customs in Sydney. We're making do with a few purchases from IKEA and lounging/sleeping on the floor (we did get the girls their proper beds). The photo below is from our bedroom with me sitting on a not-so-proper bed. It's a room with a natural view, and after being ready for some time for something that wasn't concrete, I've been pinching myself since moving in. And I may never stop.
We got our view, or rather, views since we're "surrounded by nature," as Shelby stated, but it's good to know that the future looks brighter and more spacious with LiquidView giving us more options wherever we may be.