Three years ago, I thought that it was time. Time to finally get the tattoo that I'd been thinking of for almost a decade. But there were two problems:
1) I didn't really know WHY I wanted the tattoo; its symbolism was still vague in my mind.
2) I wasn't feeling the tattoo parlors/studios in our area  
Researching the options for getting inked near me, I realized why I had never been in a hurry to get a tattoo (other than not wanting to commit to something that I had no real reason for). The auto-shop and flaming skulls aesthetic prevailed.
Of course, I was seeking something different. If I was going to have my first tattoo experience, it would be meaningful on all levels; the tattoo parlor of choice needed to feel good and feel right. This wasn't going to happen in a setting that resembled someone's dark garage full of demonic-looking images plastered on the wall. This aesthetic works for some people, but it doesn't work for me.
Frustration led to curiosity at that moment, and I searched to see who was doing something different in this space. I found Nice Tattoo Parlor in New York and Sparrow Hawk Studio in Atlanta. At the time (2018), they seemed to be the few studios leading with a softer and brighter approach. Living in Raleigh and close to Atlanta, I considered making a trip down there to get my tattoo with Sparrow Hawk. But I couldn't shake the fact that I didn't yet know why I wanted it. The trip never happened.
Three years later, I got my why. The meaning behind the vision I received ten years prior had finally come to light. It was beautifully simple and full of significance.
The timing was finally right. As it turned out, the space that my store, Port of Raleigh, called home for five years was now home to a new tattoo and art studio. The owner and artist also became our condominium neighbor, adding to the many serendipitous moments leading to getting the tattoo.
It was surreal to sit in my former retail store, surrounded by his colorful and vibrant paintings on the wall while he used his skills to create something new (and very permanent) on my skin. The space I had created was now his; yellow "shipping container" and all...one completion led to two new beginnings.
No regrets.
---
It took me a decade to say "yes" to my tattoo, so when I recently learned about a made-to-fade tattoo ink/parlor, Ephemeral, I was very intrigued. And then visually delighted...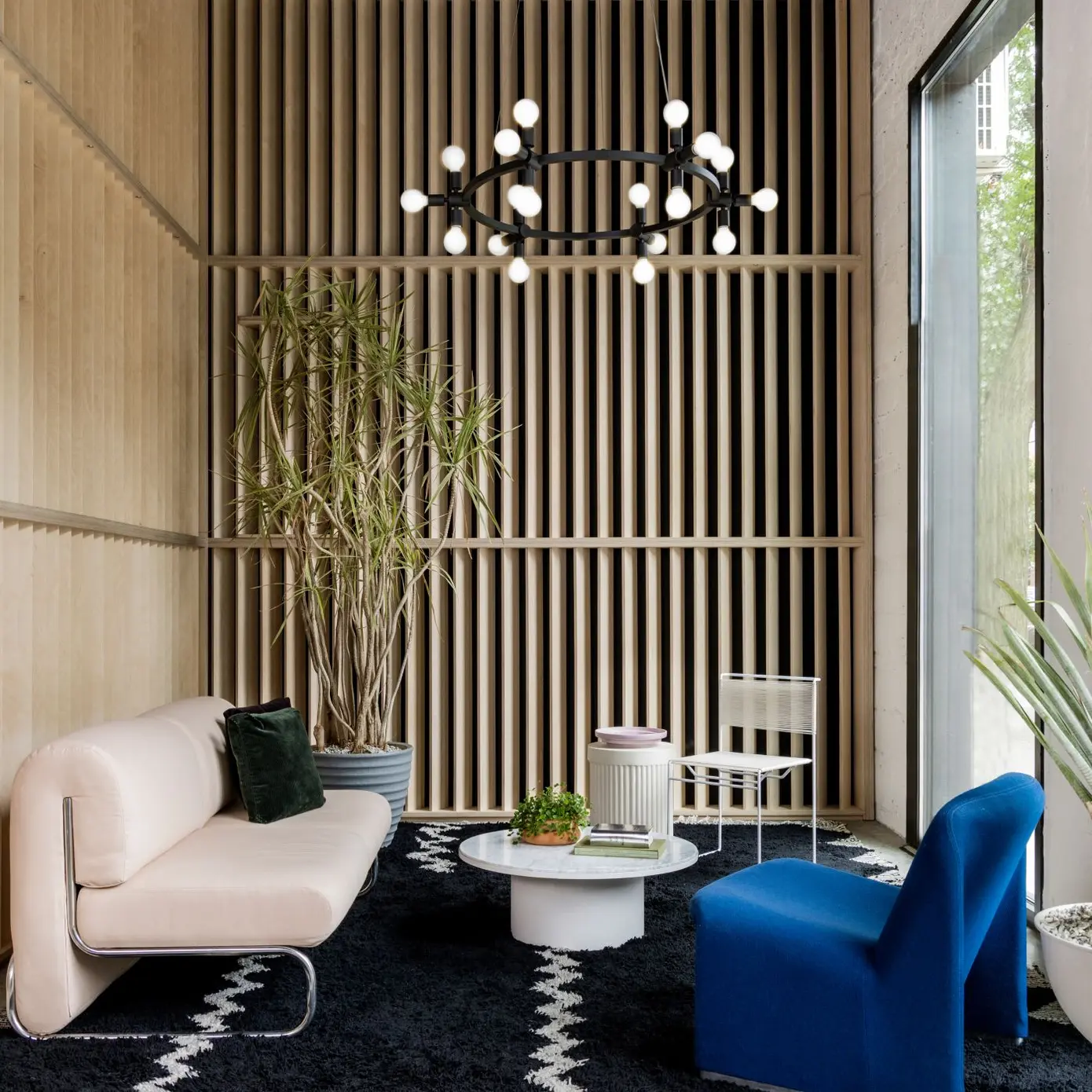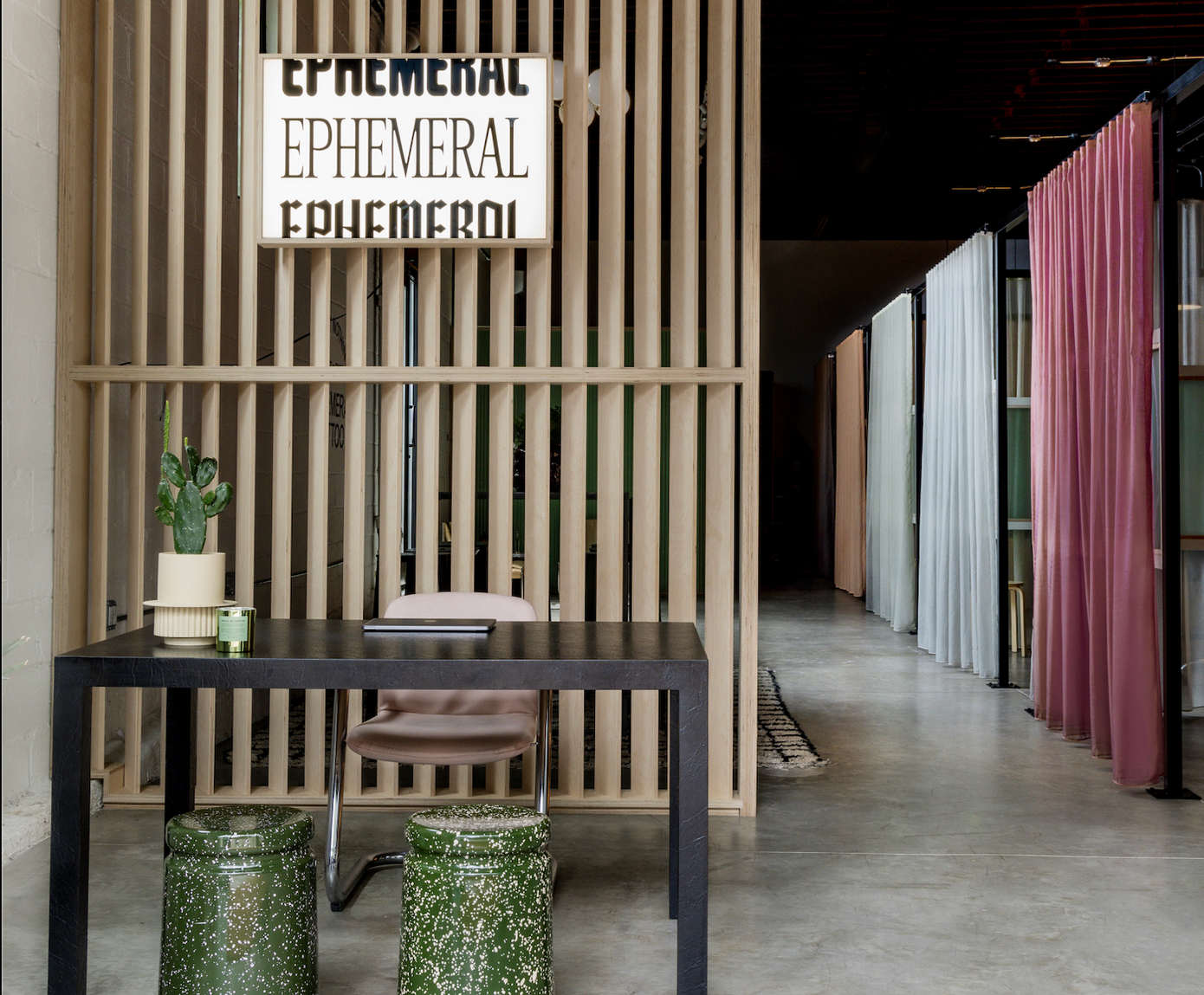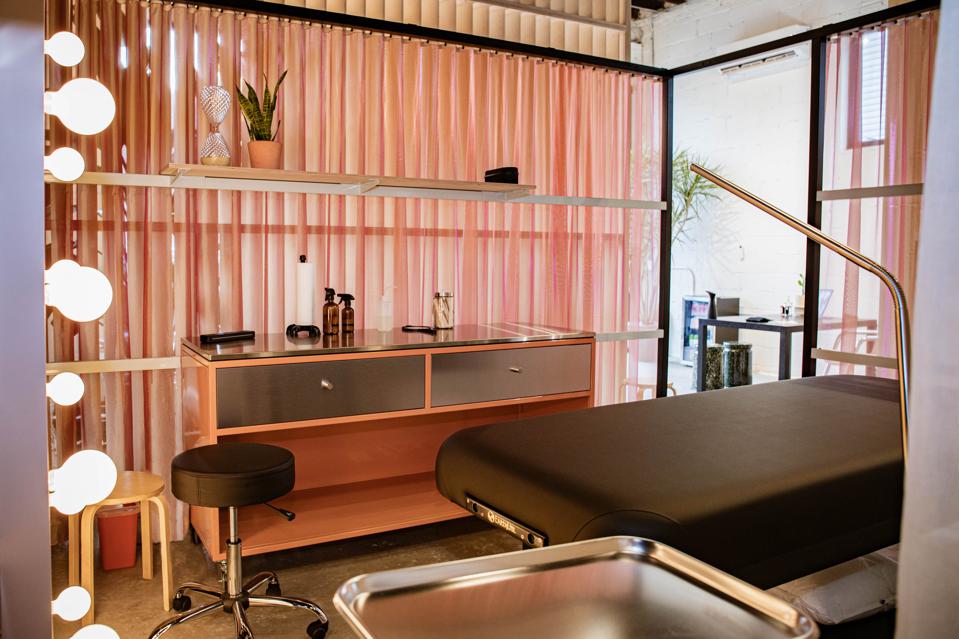 Different than the old auto-shop aesthetic, right? (Studs is doing something similar in the ear-piercing world–a response to an experience that left more to be desired).
Within the retail world, corporate and independent, I always say there's a store for everybody; tastes, desires, budgets. Now we're getting tattoo parlors for everybody, too.
Whether made-to-fade or last forever, the environment in which they do so matters for discerning clients looking to express themselves with art on their skin. Aesthetics always matter, but even more so when the client's intentions are clear.
Ephemeral got me thinking again about tattoo parlors, so I've rounded up several places doing things differently to create intentional experiences for their discerning clients.
Enjoy!