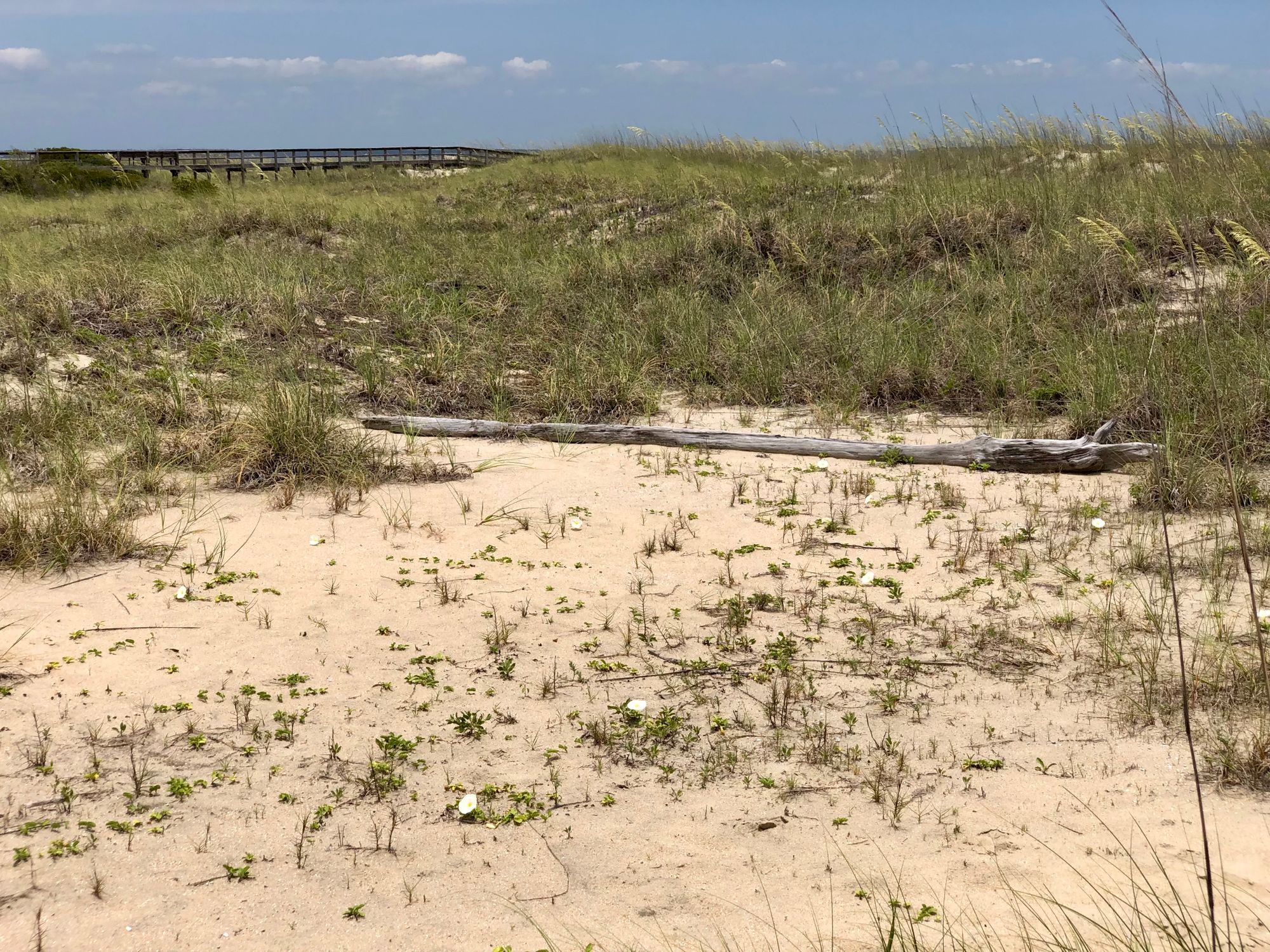 Greetings from Savannah, Georgia!  My husband and I are on a short but very sweet holiday, just the two of us, with no kids, a first in four years(!)
We spent an afternoon at Tybee Island, a 20-30 minute drive from our hotel in Historic Savannah.  At Tybee, I had a new business idea to share with you, the first of many Take My Ideas posts.
It's called Bare Necessities Beach Hut, a self-contained and privately operated micro shop for beach necessities you might have forgotten or need more of.  Forgot your sunscreen, hat, or towel? Bare Necessities Beach Hut has you covered.
I see these stand-alone "huts" sitting next to where you park your car for beach access.  The proximity eliminates the need to search for a convenience store or surf shop when you realize (en route or once at your destination) that you've forgotten a bare-skin necessity and/or a beach day accessory.  For example, we forgot to pack sunscreen for our Tybee beach outing, and when we looked around the parking lot area, there was no business nearby to buy sunscreen from.  The site did have a well-situated restaurant, a burger shack, showers, and restrooms, however.
Bare Necessities Beach Hut would be a micro-merchandising play, where there are just a handful of product categories and 1-3 options within each.  Take sunscreen, for example.  The brands on offer could be Banana Boat for mass-market appeal, Sun Bum for a more boutique yet mainstream option, and Supergoop for a more up-market customer.  These brands are inviting, playful, and ooze summer fun in the sun.  Bare Necessities Beach Hut could evoke all of these attributes through the brand's color palette and the hut's interior and exterior design choices.  I see a bright yellow hut trimmed or accented with orange.
Since it's a stand-alone concept and would require energy for POS (Point of Sale) operations and possibly lighting and A/C, it could run off solar power with panels on the roof (thank you, husband, for this brilliant addition).  Of course, energy intakes may vary, so a backup battery or generator could be on hand.  However, since Bare Necessities Beach Hut could be a seasonal business due to local weather, generating electricity from the sun shouldn't be a big challenge.
While some locations could lend themselves to year-round retail, I could see the hut being a great employment opportunity for college students and seasonal hospitality workers in more seasonal places.  Bare Necessities Beach Hut could be a plug-and-play franchise opportunity where owners invest in buying a hut, establishing location rights and permits, and focusing on buying and marketing.  In addition, they could hire a full-time manager and sales associate to focus on customer service, merchandising, and general shopkeeping.
The beauty of this concept is the simplicity of meeting the needs of people where they are.  All while operating in a small yet highly visible footprint.

---
Why did I share all of this? Read about Take My Ideas (TMI) here.